Event Information
Location
Charis Christian Center
10285 Federal Drive
Colorado Springs, CO 80908
Refund policy
Refunds up to 1 day before event
Eventbrite's fee is nonrefundable.
About this event
Rejoice Women's Conference 2022
Live in an abundance of joy! The Rejoice Women's Conference is a free event where you will be joined by women from around the world to be encouraged and emboldened by powerful Christian speakers including: Pastor Cathy Duplantis (JDM), Host Pastor Barbara Perdue, Heather Perdue, Heather Z, and international healing minister Carlie Terradez.
Encounter the Unconditional Love of God
When Pastor Barbara Perdue was just a 13 year old girl, she encountered the unconditional love of God at an event similar to Rejoice. This encounter sent her life spiraling in the right direction. God wants to do the same for you, and all of His daughters.
At Rejoice, you will have a personal encounter with the Lord. We allow time to minister in the gifts of the Holy Spirit and as a result we see amazing testimonies, including: physical and emotional healings, revelations about our identity in Jesus Christ, overcoming fear and stress, and encounters of the unconditional love of God.
Build Powerful Relationships
Bring a friend or come and make new ones as you enjoy God's Word and delicious meals. This is also a great opportunity for some quality mother-daughter or grandmother-granddaughter time! We'll have a special time of ministry just for girls and young ladies, plus a line-up of speakers that will appeal to every generation.
Do you have small children? This is a great time to let your husband or grandpa be the fun one. Plan an activity for the rest of your family. Some of favorites are: all of the kids having a pizza party at a friend's house, a fishing trip, and living room football (you might hide that vase... and the lamp...). Childcare will not be provided, this event is for ladies who can sit through a service. A nursing mothers room and overflow room will be available.
This event has been made available to you for free through the generosity of the partners of Charis Christian Center. Don't let anything hinder you from living in unspeakable joy!
Learn more about Charis Christian Center at: CharisChristianCenter.com
Meals & Special Activities
Your on-site ticket registration includes free meals that occur during the event! Meals include breakfast on February 4th and 5th, and lunch on February 4th. At this event we will be unable to accommodate special dietary needs.
At Rejoice Women's Conference 2022 we'll do special giveaways at each session. You will also find a Rejoice Women's photo booth where you can create memories with your friends and family.
Rejoice Speakers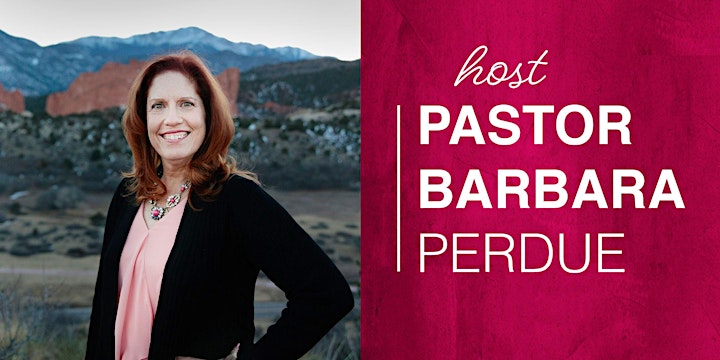 Barbara Perdue
Barbara Perdue and her husband, Lawson Perdue, are the senior pastors of Charis Christian Center in Colorado Springs, Colorado. Lawson and Barbara stepped into full-time ministry in 1988. For the past 30 years they have been actively involved in church planting, teaching in Bible schools, establishing new ministries, and missions.
Pastor Barbara teaches on a regular basis, encouraging believers to lay hold on all the promises of God. They have three sons who have all grown up to love God, their families, and be successful in their callings.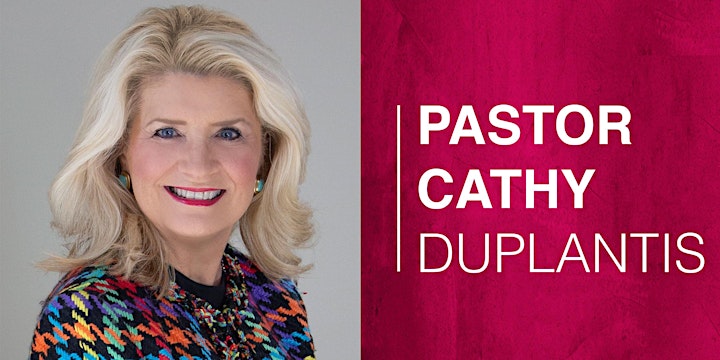 Cathy Duplantis
Reverend Cathy Duplantis is an anointed teacher of the Gospel who is dedicated to living by faith and inspiring others to do the same. Cathy is the wife of Evangelist, Jesse Duplantis, and has worked continually with her husband in ministry since it began in 1978 serving as Administrator, Editor-in-Chief of Voice of the Covenant magazine and television co-host.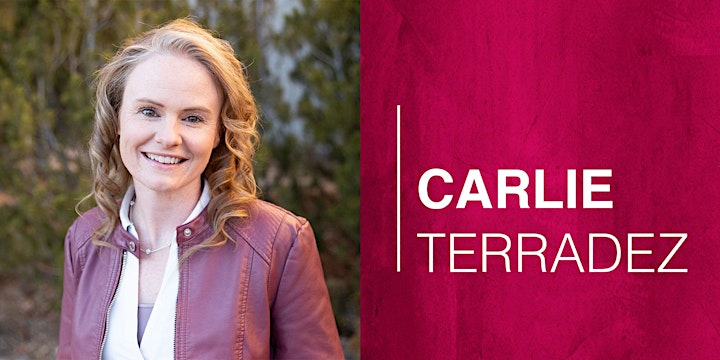 Carlie Terradez
Carlie Terradez is an international speaker, author, wife and mother of three amazing children. Born and raised in the United Kingdom, her family immigrated to the United States after she and her husband, Ashley, graduated from Bible College in 2008.
Shortly after her ordination, Carlie became the co-founder of Terradez Ministries, a practical teaching ministry dedicated to empowering believers to walk in God's power and promises.
Carlie's life is a testimony to the miraculous power of God. She has been supernaturally healed from numerous life-threatening conditions, including epilepsy, and has also seen her terminally ill three-year-old daughter instantly recover. Carlie is passionate about helping others receive healing and walk in the abundant life that Jesus has provided for them.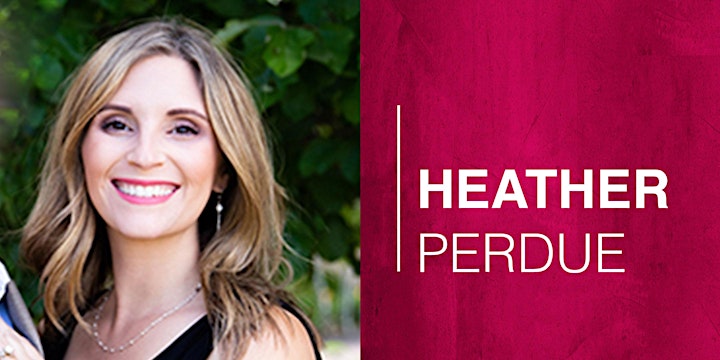 Heather Perdue
Heather Perdue is the Associate Pastor of Women's Ministry at Charis Christian Center. Heather teaches with an emphasis on the goodness and power of God. With her dynamic style and profound life experiences, you will find yourself laughing and glorifying God as you're encouraged in His Word.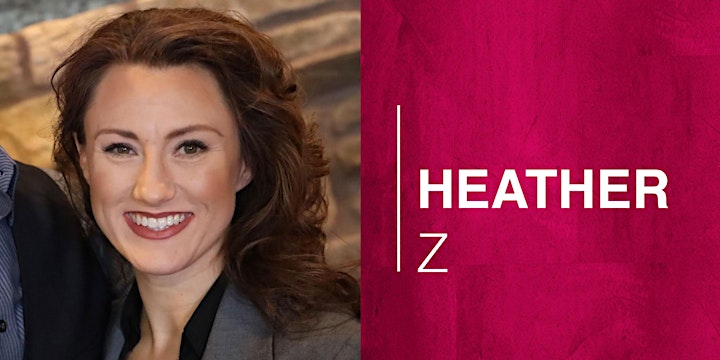 Heather Z
Heather Z is co-founder of Z Ministries. Over the past 25 years Heather has ministered across the world, planting churches, bible schools and hosting prophetic conferences.
She is a fiery speaker with a powerful gift of healing. Being a 4th generation minister Heather's story of overcoming has helped many ministry wives, and leaders find freedom from burnout, sickness and abuse. Her experience of a broken neck and visitation to heaven has been a great source of faith building encouragement, that our future is amazing with Jesus!
She is currently a host on prophecy LIVE, Z Ministries' daily program reaching millions of listeners around the world.
Heather lives in beautiful Colorado with her husband Joseph and two amazing children.
Rejoice Schedule
Thursday, February 3rd
6:00 PM | Doors Open
7:00 PM | Session 1 – Pastor Barbara Perdue
Friday, February 4th
7:30 AM | Doors Open
8:00 AM | Complimentary Breakfast
9:00 AM | Session 2 – Heather Perdue
10:30 AM | Session 3 – Carlie Terradez
12:00 PM | Complimentary Lunch with Heather Z
6:00 PM | Doors Open
7:00 PM | Session 4 – Pastor Cathy Duplantis
Saturday, February 5th
7:30 AM | Doors Open
8:00 AM | Complimentary Breakfast
9:00 AM | Session 5 – Pastor Cathy Duplantis
10:30 AM | Session 6 – Pastor Barbara Perdue
Accommodations
Charis Christian Center has secured discounted hotel pricing at the following hotels near our church in Colorado Springs, Colorado:
Drury Inn & Suites Colorado Springs
1170 Interquest Parkway, Colorado Springs, CO 80921
719-598-2500
Use our corporate code when creating your reservation: 329447
Residence Inn by Marriott North AFA COS
9805 Federal Drive, Colorado Springs, CO 80921
P: 719-388-9300 | F: 719-388-9302
Contact the hotel front desk and request the "Charis Christian Center Rate" or visit: https://www.marriott.com/events/start.mi?id=1642117560724&key=CORP. Be sure to set the dates and room for your stay.
Date and time
Location
Charis Christian Center
10285 Federal Drive
Colorado Springs, CO 80908
Refund policy
Refunds up to 1 day before event
Eventbrite's fee is nonrefundable.