Description
This is a follow up tutorial to provide the practical step-by-step application of knowledge & skills taught during the REITs to Riches:Everything You Need to Know About Investing Profitably in REITs workshop.
We will be running through REIT and Business Trust analysis according to YOUR picks instead of a pre-prepared case study. This way, you can see how the knowledge & skills taught can be applied directly to your self-analysis.
We will also be taking more questions and answers to clarify your doubts. So come prepared with your list of clarifications!
This session is EXCLUSIVELY for past REITs to Riches attendees, in response to the request of more practical analysis sessions.
Do take this opportunities to apply what you have learnt into practise, with guidance, to uncover more gems.
Limited to first 30pax only. Take action today and book your seat now.
Registration starts from 1.30pm. No refreshment will be provided.
Nearest MRT Station is Dhoby Ghaut.
---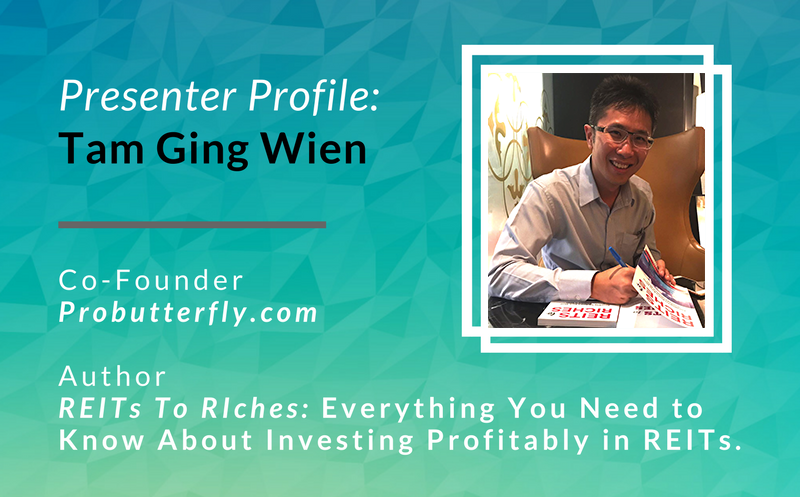 Tam Ging Wien has been an avid equities and real estate investor for over 10 years.
He is the founder of Probutterfly.com, an independent investment website that focuses on the stock markets of Singapore. His passion for financial education and training stems from a desire to help others help themselves achieve financial freedom. In 2017 he published his first book entitled REITs to Riches: Everything You Need to Know About Investing Profitably in REITs.