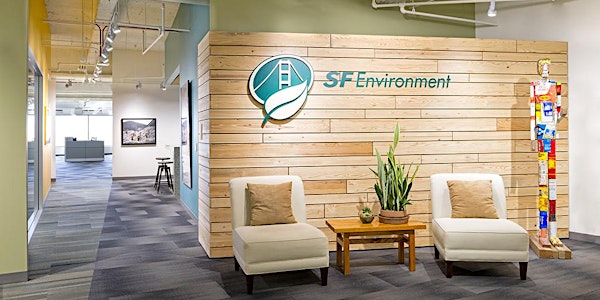 Reinventing Capitalism - Intimate Fireside Chat with Industry Authors
Location
San Francisco Department of the Environment (SF Environment)
1455 Market Street
#1200
San Francisco, CA 94103
Description
Net Impact SF Professional Chapter is excited to invite you to an intimate fireside chat centered on the purpose of money, restorative return models and redefining capitalism. The chat will be moderated by Peter Lupoff, CEO of Net Impact and includes industry authors Morgan Simon and Joel Solomon. Hear why they believe it's time for a clean money revolution that will reinvent capitalism to become a force that can restore the planet, transform the global economy, and bring justice to people. They'll share their own success in impact investing and vision for reinventing power, purpose and capitalism.
Come network, learn and engage in this dynamic conversation on Friday, September 20 from 4-7pm. A book signing will occur during the reception and books will be available for sale.
Agenda
4:00 - 4:45pm: Networking reception
4:45 - 6:00pm: Fireside chat w/ live Q&A
6:00 - 7:00pm: Networking & Book Signing
Morgan Simon has close to two decades of experience making finance a tool for social justice. In that time she has influenced over $150B and is a regularly sought out expert on impact investing. Her book, Real Impact: The New Economics of Social Change has been featured everywhere from Harvard Business School to the United Nations. She is a regular voice in media and active investor as Founding Partner of Candide Group, a Registered Investment Advisor.
Joel Solomon is the Co-Author of The Clean Money Revolution, a call to action to move trillions of dollars from damage to regeneration. He is the founding Partner of Renewal Funds, Canada's largest mission venture capital firm at over $200m, investing in Organics and EnviroTech in Canada and the USA. With Founder/Funder Carol Newell, he spent 14 years implementing a "whole portfolio to mission" strategy as leader of her activist Family Office. As Executive Director of Endswell Foundation, Joel guided the spend down of a $20m endowment, leaving Tides Canada Foundation and Hollyhock as legacy charities, while supporting the success of the renowned BC environmental community. As President of Carol's Renewal Partners seed capital fund, he placed $10m+ into dozens of values driven companies in BC and through their networks across the continent. He is Co-Producer of RSF Social Finance's "Integrated Capital Fellows" program for social change investment leaders, a Founding Member of Social Venture Network (SVN), Business for Social Responsibility, and the Tides Canada Foundation, and Board Chair of Hollyhock.
Ticket costs help support the Net Impact SF professional chapter and will include light snacks and drinks.
Any questions? Email us at netimpactsf@gmail.com