Description
Reinforcement Learning for Intelligent Auction Bidding
Do you want to learn Reinforcement Learning for Intelligent Auction Bidding? Come to our workshop and find answers.
Time: 7:00PM - 9:00PM
Date: 4/13/2017 Thursday
Location:RobotX Space (4500 Great America Parkway, 3rd Floor, Santa Clara, CA 95054)
Instructor: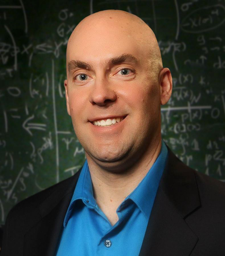 Mark Meloon
Senior Data Scientist at ServiceNow
Dr. Meloon received his Ph.D. in Applied Mathematics from the California Institute of Technology before joining a small technology company in Santa Barbara, CA. There, he developed machine learning algorithms and software prototypes for classifying vehicles, inferring the intent of adversaries, and tracking targets in high-noise environments. Later, he joined a firm in Silicon Valley where he used reinforcement learning and deep learning to solve problems for a variety of clients. He is currently a data scientist at ServiceNow, a leading SaaS company, where he develops models and performs analyses to support sales and marketing operations. A skilled communicator and educator, he maintains a blog featuring a range of topics on data science at markmeloon.com.
Workshop
In recent years, reinforcement learning has emerged as a powerful method for learning intelligent strategies for solving problems based on past experience. Reinforcement learning differs from supervised and unsupervised learning in that an intelligent agent performs actions, observes the results, and then learns from the experience so that it may take better actions in the future. In this presentation, we will provide a technical introduction to reinforcement learning and then examine how it can be used to predict settlement prices in auction-based markets.
*Bring Your Laptop
7:00 - 7:15 pm Food & Drinks, Networking
7:15 - 8:45 pm Workshop
8:45 - 9:00 pm After Event Networking
Hosted by
LabOne
Sponsored by
RobotX Space
University of Science and Technology of Silicon Valley