Description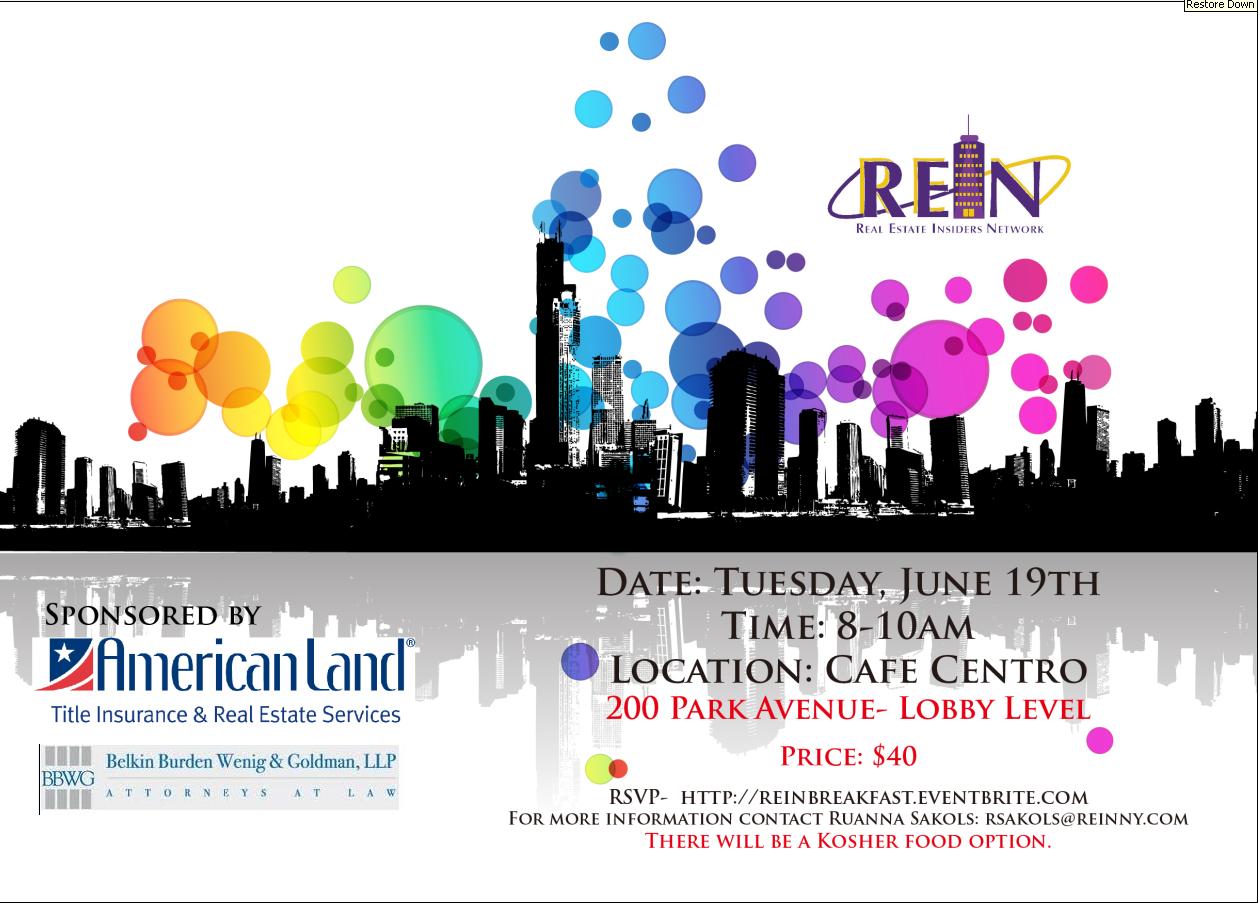 Thank you to our sponsors:
American Land
Belkin Burden Wenig & Goldman, LLp
REIN's social events will always be populated with a perfect balance of real estate professionals in different fields. REIN can ensure the perfect balance at its social events because it has not only developed an extensive database of over 10,000 real estate professionals, it actually knows what those professionals do and what kind of deals they are working on. You need to meet an engineer who specializes in heating, ventilation and air conditioning – REIN! You want to know who is doing construction lending on hospitality assets – REIN! You desperately need an attorney with knowledge of how to make a property ADA compliant – REIN!
For more inforamtion please contact Ruanna Sakols at rsakols@reinny.com
Organizer of REIN Spring Breakfast