About this Event
In the Integrated Leadership Part I, we looked at ways of reimagining our leadership models to become more balanced. In Part II, we'll apply these insights through a systems thinking approach to explore ways this model of leadership can have direct and indirect impact on organizational systems, structures, and cultures.
Integrated Leadership can serve as a critical strategic lever that can have a significant ripple effect on the ways to develop and scale social impact initiatives. We'll move into a space of creative and innovative thinking where we can collaboratively reimagine systems and social impact through this integrated lens and explore what can emerge for our organizations, leadership approaches, and cultures.
Build skills in:
Application of the integrated leadership model to organizational design and social impact approaches
Collaborative systems thinking and analysis
Engaging in practices based on creativity, play and reimagination as tools for innovative thinking and ideation
Brainstorming and strategy development
*Get 25% off this workshop by becoming a Be Social Change Member!
This workshop is for you if you're:
A participant of Integrated Leadership Part I who wants to take the next step in the curriculum to expand from leadership discussions to applied and collaborative systems thinking for greater social impact.
Leaders, emerging leaders, and entrepreneurs who see the value in bridge building and healthier integration and balance as a way to further elevate organizations, leadership practices, social innovation, and inclusion.
Consultants, facilitators, educators, and coaches who support the growth and development of leaders and social entrepreneurs.
Committed to create and lead social change, strengthen as a bridge builder, continue to deepen in their inner-growth work to a deeper sense of wholeness, compassion, and overall well-being.
Instructor: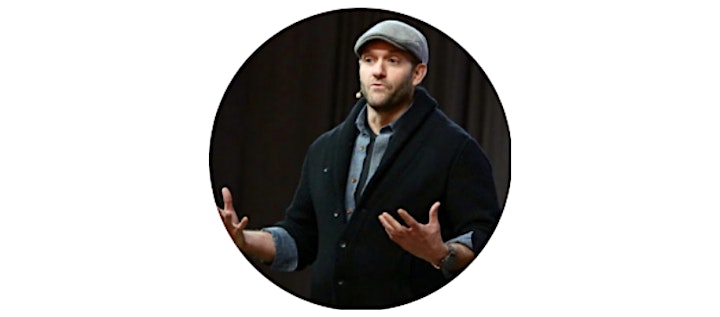 Sean Harvey, MSOD, MSEd, is the Chief Compassion Officer & Founder of Sympónia, Inc., a pioneering leadership development and culture change consulting practice focused on integrating and balancing the healthy masculine and feminine in the workplace at the leadership and systems levels.
His work in personal, organizational, and societal transformation is inspired by over 20 years of Talent, Leadership, and Organization Development consulting combined with a decade of college teaching experience at Cornell, NYU, and Baruch College CUNY in the areas of Leadership, Organizational Behavior and Change.
Sean is contributing as a writer, speaker, and consultant to a new narrative around integrating the healthy masculine and feminine to elevate people, cultures, and systems. He also believes an investment in personal growth, compassionate and authentic bridge building, and integrated leadership are the critical strategic levers for inclusion, engagement, innovation, and transformation.
Sean most recently served as the head of Purpose, Personal Transformation and Wellbeing as well as the Internal Change Agent for Creative for EILEEN FISHER. Prior to his experience at EILEEN FISHER, Sean was the Vice President of Talent Consulting for Partners in Human Resources International, where he launched a Socially Conscious Leadership program for emerging leaders on Wall Street.
Workshop Schedule:
6:45pm – Doors open
7:00pm – Workshop begins
8:45pm – Workshop concludes
Space Partner:
Centre for Social Innovation - 601 W. 26th St. Suite 325 (between 11th and 12th Avenues) New York, NY 10001
The Centre for Social Innovation is a home for nonprofits and social entrepreneurs in New York City. They're building a movement of passionate people committed to a better world.
Refunds can be issued in full up to 48 hours prior to the start by contacting Be Social Change at support@besocialchange.com.
Photography, video and audio recording may occur during Be Social Change workshops. If you do not want to be recorded, please let us know.