Sales Have Ended
Registrations are closed
Thank you for registering for this ai4biz event. Please visit our website www.ai4biz.org for A.I. resources, or join our community on Linkedin https://www.linkedin.com/groups/13876537/
Sales Have Ended
Registrations are closed
Thank you for registering for this ai4biz event. Please visit our website www.ai4biz.org for A.I. resources, or join our community on Linkedin https://www.linkedin.com/groups/13876537/
Recent developments in artificial intelligence improve HR functions. Learn how AI is revolutionizing Human Resources.
About this event
Human Capital is the heart of your company. In recent decades the Human Resources function has gone through a transformational process incorporating and adapting to emerging technologies. Businesses continue evolving their processes through technological advancements and improving the way Human Capital is managed, but sometimes there is an unexpected opportunity to do things better, or a bump in the road that requires things be done differently.
Welcome to the new normal, which requires we Reimagine "Human" Resources with A.I.
During such unprecedented times, it has become obvious that digitalization of the workplace is a not just a wishful thinking, but rather a necessity. Taking centered stage within Human Resources is a focus on using artificial intelligence to do things better.
In this event we will introduce you to Albert Loyola, an Artificial Intelligence Human Resources (AIHR) market ecosystem analyst and Artificial Intelligence subject matter expert at Accenture. Albert will deliver a broad scope overview of:
where AI is being used in HR
what HR functions are affected
how AI may be used in the future
We will also look at opportunities for improvement as well as what ROI organizations can expect from the adoption of AI in their workplace.
Please join ai4biz virtually on November 12th at 6pm for this informative presentation and discussion.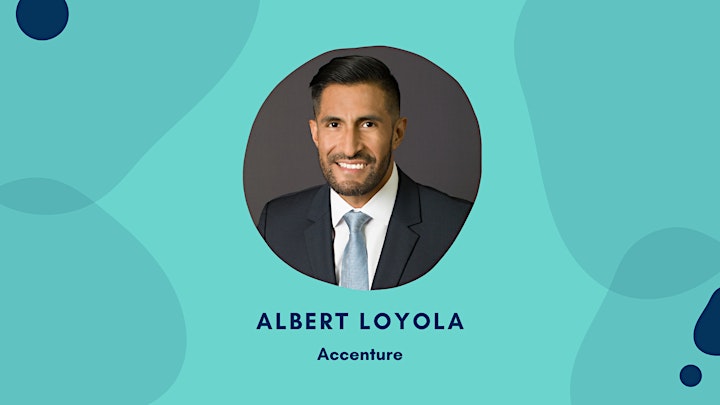 SPEAKER:
Albert Loyola is a Manager in Accenture's Talent & Organization Consulting Practice. Albert is an AI market ecosystem analyst. A lot of his research and work revolves around the digitization of the workplace, and the impact of artificial intelligence in HR and employee experience. Albert is an HR technology advisor and facilitates conversations with senior executives on the impact of intelligent technologies and implementation across talent and HR. He is frequently featured in talent and business publications and media players. He is a regular keynote speaker at industry events.

ABOUT ai4biz
ai4biz.org is a non-profit community geared toward the A.I. business professionals providing:
Learning & rethinking: understand possibilities, drive/utilize new strategies.
Networking & connecting: meet people and organizations that help you.
Alignment & synergy: business, government, academia and people working in concert.
Creative engagement: learn/discuss issues and opportunities that matter.
Our goal is to share hard-earned lessons from real-world use-cases, engage panelists and members in fact-based discussion, and provide access to like-minded people and organizations. Participants will be companies, government, educators, partners, service providers, and clients from the SoCal region.
There is no cost to be a member.
Join our community on LinkedIn www.linkedin.com/groups/13876537
Special thanks to our first sponsor, Minne Analytics. If you would like to help us grow by being a sponsor, please contact brent.collins@ai4biz.org
MinneAnalytics is a nonprofit organization serving the data science and emerging technology community in Minnesota, the Upper Midwest, and beyond by providing accessible, authentic, and engaging events. We facilitate the sharing of knowledge and ideas among analytics professionals across business, technology, and decision science through our industry-specific conferences and educational events.