Take what you need for self-care in 2022. Sign up today thru January 31. Donations support student mindfulness programming in Chi Schools.
About this event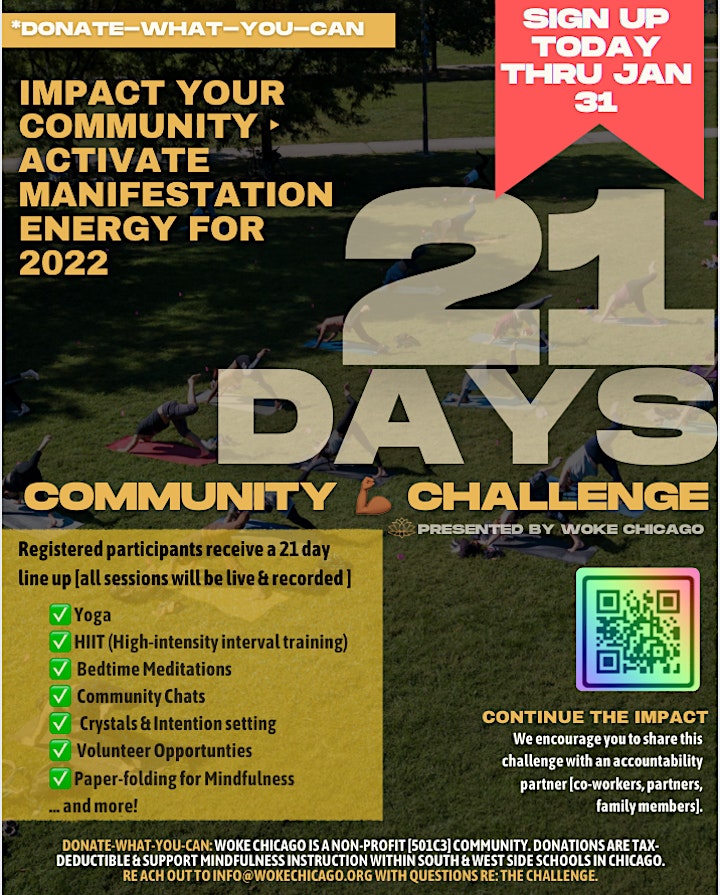 Coming into the new year, we are encouraging everyone to re-evaluate what wellness means to them; whether that be physical, mental/emotional, or anything in between.
We're doing this to impact our community & activate energy for 2022 manifestation.
"The Team" will be challenged to prioritize Movement | Mindfulness | Self Care during 21 days in 2022
**Registered participants receive a 21-day plan that includes: live [ZOOM] and recorded follow-along workouts, meditations, and community touchpoints:
Individuals are encouraged to select an accountability partner within the group if they are looking for more social engagement.
✅ Yoga
✅ HIIT (High-intensity interval training)
✅ Bedtime Meditations
✅ Community Chats
✅ Crystals & Intention setting
✅ Volunteer Opportunities
✅ Paper-folding for Mindfulness
... and more!
⭐️ The challenge will take place via ZOOM and include both virtual & LIVE [In-person, Chicago]volunteers opportunities.
Donate-what-you-can: Woke Chicago is a non-profit [501c3] community. Donations are tax-deductible & support mindfulness instruction within south & west side schools in Chicago.
Continue the Impact: We encourage you to share this challenge with an accountability partner [co-workers, partners, family members].
reach out to info@wokechicago.org with questions re: the challenge. Be well!
______
Yoga means to create union: within ourselves and a sense of oneness with everyone + everything. Higher consciousness is the foundation of yoga practice. When we are trapped within self-centered thoughts and emotions, we cannot fully contribute to the world or be a part of change.
🖤
Woke Chicago is a not-for-profit [501c3] social impact organization created to elevate voices in dis-empowered communities; we've started this work by improving access to the transformational practice of trauma-informed mindfulness tools in Chicago Public schools & after-school programs. Learn more about our work here.
Woke is not affiliated with any religious or political groups. Proceeds we receive from ticketed events fund our ongoing youth programs on the west & south sides of Chicago.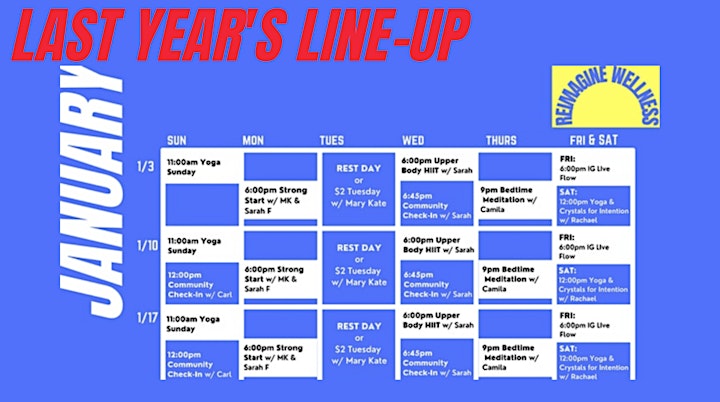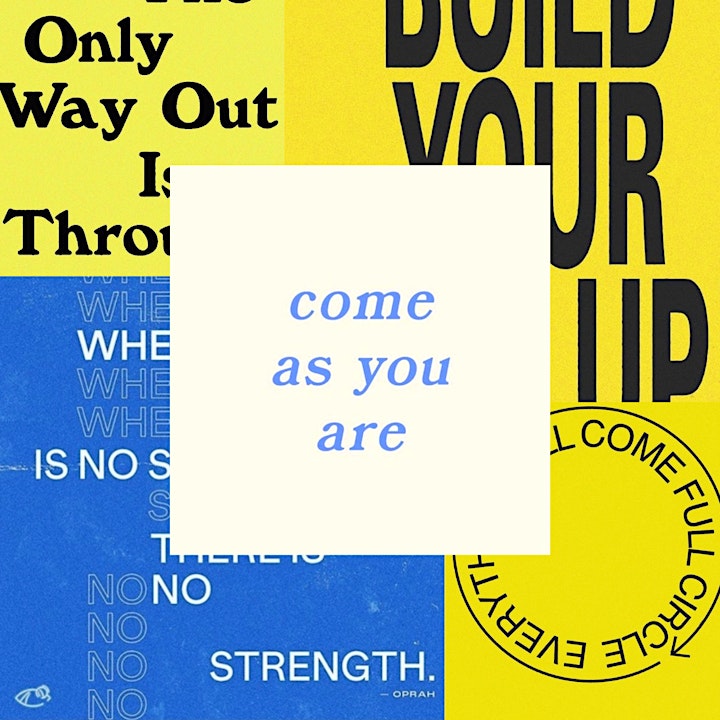 Organizer of REIMAGINE WELLNESS: 21-day Community Challenge