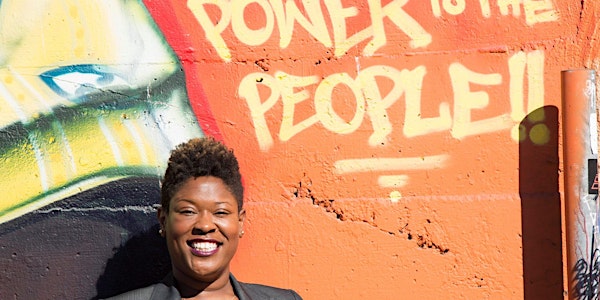 Reimagine Home: East Bay Permanent Real Estate Cooperative and Noni Session
Date and time
Wednesday, May 23, 2018 · 6:45 - 9:45pm PDT
Location
North Berkeley Address after RSVP Berkeley, CA 94708
Description
Learn about a solution to the housing crisis with the East Bay Permanent Real Estate Cooperative (EBPREC)!
We are delighted to welcome EBPREC Communications Director, Noni Session, to share with us the ins and outs of this innovative cooperative model and ways community members can get involved. Noni will be joined by Shira Shaham (EBPREC Lead for Finances & Acquisitions) and Greg Jackson (Sustainable Economies Law Center Legal Fellow and EBPREC collaborator) in the discussion and Q & A.
"Landless communities are disempowered communities," says Oakland Native and East Bay Permanent Real Estate Cooperative (EBPREC) Communications Director, Noni Session.
Noni believes that this cooperative model's importance lies in its ability to activate and organize those most systematically disempowered during the current economic boom in Oakland and the East Bay. "We seek to rebuild collective wealth in communities of color. Our vision is to heal fractured communities by reweaving a collective relationship to the land beneath our feet."
About East Bay Permanent Real Estate Cooperative (EBPREC)
EBPREC is the pilot of a new cooperative real estate model of land acquisition that organizes underserved communities to collectively acquire and decommodify land and housing in Oakland and the East Bay. In addition to decommodifying high priced Bay Area properties, the group has set its sights on rethinking creditworthiness by way of a unique approach to community investment. The Community receives a modest return (1-3% ROI) and neighbors are housed affordably on a mixed-use multi-unit properties owned and stewarded by the cooperative itself. Resident owners are trained by the cooperative to collectively govern themselves, resulting in not only wealth building, but skills building.
Noni Session is a Native Oaklander, Assistant Librarian and Cultural Anthropologist. Her research and organizing work spans national and global arenas. She carried out her doctoral work under the umbrella of the UNDP in Nairobi, Kenya, where she gained on the ground experience in post-colonial leadership strategies that work. After a successful run for Oakland City Council in 2016 she realized that the development of an independent cooperative economy was her community's best solution to rapid displacement and conditions of growing economic injustice. She holds a B.A. in Cultural Anthropology and Black Studies from San Francisco State University, and an M.A. in Cultural Anthropology from Cornell University. As EBPREC's Outreach, Media & Communications Director, Noni Session identifies and implements bold strategies for building community based power through education, outreach and engagement. She manages EBPREC's community campaigns using dynamic and multi-disciplinary approaches creating visionary solutions and strong, diverse volunteer networks.
More Info:
EBPREC website | Meet the EBPREC Team
Stopping Displacement in Oakland through cooperative solutions
Home Ownership is Dead! Long Live The Permanent Real Esate Cooperative! by Janelle Orsi of SELC
Time:
6:45pm Optional Potluck
7:30pm-9:30pm Salon
About the organizer
Climate Compassion is a framework and practice for responding to the socio-ecological challenges of our times with compassionate action. We aim to be a node of mutual flourishing, that shifts culture toward a life-sustaining society through community events, workshops and trainings.