Description
Want to learn Reiki? I am so excited to announce that I will be teaching a Holy Fire Reiki Training Level 1 + 2 in January.
Dates:
NYC - Williamsburg 6ppl maximum
Sat 01.25 - Reiki Level 1 - 10-3pm
Sun 01.26 - Reiki Level 2 - 11-4pm
Online
Sun 01.26 - Reiki Level 1 - 10-3pm
Mon 01.27 - Reiki Level 2 - 11-4pm
Holy Fire Reiki is a powerful tool to give yourself when it comes to healing. Bringing Reiki into your life literally brings healing into your hands.

If you are interested in doing your certification here are the dates:
You can learn this ancient technique and healing modality to apply to modern day life.
Reiki 1
In this training you will:
learn about Reiki (what it is, expectations, the history, tradition and principles of Reiki)

basic concepts of energy for healing

receive a Reiki 1 attunement allowing Reiki energy to channel through you

learn how to offer Reiki to friends, family and yourself (and practice offering)

receive an official Reiki Level 1 Practitioner Certificate

leave with tips on how to incorporate Reiki into your life
Reiki 2
In addition to receiving a Reiki level 2 attunement, we will cover:
Brief review of Reiki Level 1
Three pillars of Reiki
Reiki symbols
Overview of the symbols including:
What are they?
Where did they come from?
How do they work?
How do you know which one(s) to use when?
Learning and embodying the Reiki symbols
Activating each symbol
In–person Practice Session with Symbols
Including scanning the energy field
Developing your intuition
Long distance healing
What is it?
Explore the chakra system
The Business Side of Reiki
Working with Clients
Waivers and Legalities
Receive a Reiki 2 Practitioner Certificate
Pre-Requisite of Reiki Level 1 Completion is Required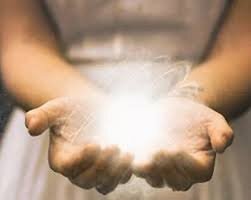 REIKI Level 1 Early Bird $ 222 Until Jan. 5th , $272 Regular Price
REIKI Level II Early Bird $283 Until Jan.5th, $333 Regular Price
Please bring snacks and/or food, breaks will be provided. Water & Herbal Tea will be provided.
For more info please email me or register:
https://www.thebrooklynfraulein.com/shop