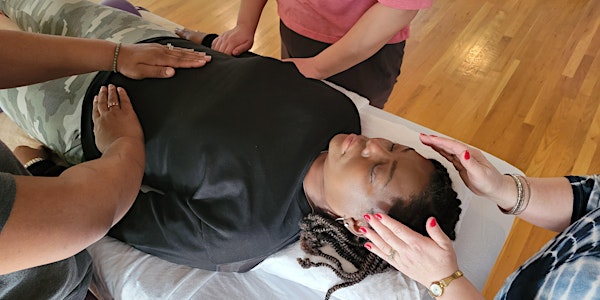 Reiki Share
Reiki share is a gathering of like-minded Reiki practitioners who participate in group healing treatments on each other.
When and where
Location
Healing Hands Reiki & Spiritual Development, Inc. 27 Waddell Street Suite A Atlanta, GA 30307
Refund Policy
Refunds up to 1 day before event
About this event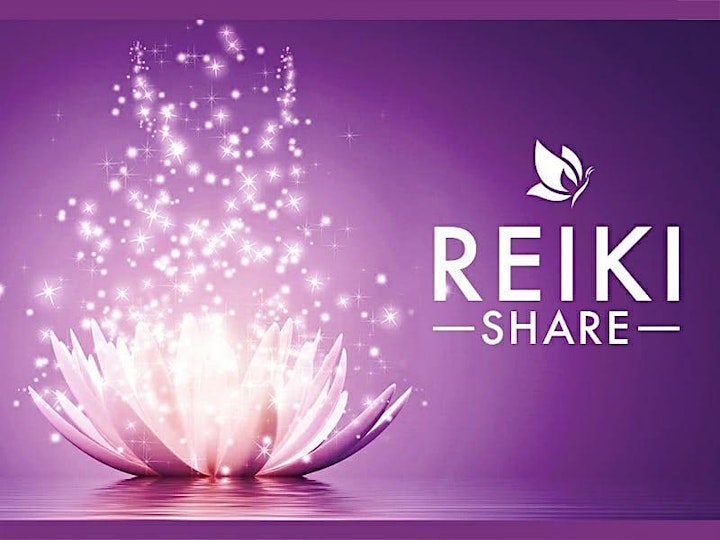 Reiki share, also known as Reiki circle or exchange, is a gathering of like-minded Reiki practitioners who participate in group healing treatments on each other. A Reiki share is an opportunity for former students and members of the community who have studied Reiki at level One or up to get together and work with the healing energies as a group. Students practice grounding, meditation, scanning energy, protection, healing techniques and intuitive readings.
INFO: This is a donation based class. Proceeds go to Healing Hands Reiki and Spiritual Development Inc. We are recognized by the IRS as a 501(c)(3) nonprofit organization. Therefore, all donations are tax deductible. Must register on Eventbrite or by phone at least hour before the class. Please attend the next scheduled class if you are more than 5 minutes late. NO SHOES ARE ALLOWED IN THE SHALA. SHOES MUST BE PLACED IN THE SHOE AREA.
Mission Statement: Healing Hands Reiki, Inc. empowers individuals to participate in their own healing process by integrating the practice of Reiki into health care systems and community-based organizations; and fosters a caring and supportive wellness community.
Vision Statement: The goal of Healing Hands Reiki, Inc. is to educate and encourage an optimal life and ultimately transform lives in which individuals consciously utilize and become intune with their inborn abilities to heal and live in balance.
Healing Hands Reiki, Inc. provides the following: • Reiki energy treatments and attunements • Informative workshops & classes to groups of individuals and caregivers experiencing illness, disability, or trauma • Hands-on Reiki practice • Reiki groups • Certificate of instructional Reiki training • Conscious living classes, such as yoga and meditation, for self-awareness and life improvement • Spiritual coaching and support
Through our classes and community outreach programs, we teach and support Reiki, as a complementary holistic practice that facilitates health, well-being, balance, and harmonious living.
The Reiki self-treatment and Reiki treatment of others supports individuals in establishing and maintaining a state of well-being through holistic practices, and through recognizing the connection of Mind, Body, Emotion and Spirit.
Attention is focused on the importance of balance and alignment within the human energy system, the effectiveness of living life consciously, and the influence of Natural Laws.
Donate Here: www.paypal.me/healinghandsreiki
Website: www.healinghandsreikiatl.org
Facebook: www.facebook.com/healinghandsreikiatl
Twitter: www.twitter.com/healingreikiatl 
Instagram: www.instagram.com/healinghandsreikiatl
Watch  Healing Hands Reiki & Spiritual Development Inc. on YOUTUBE:  https://www.youtube.com/channel/UCEydtizOUKTBc7qXA5in0Ag?view_as=subscriber 
#healinghandsreikiatl #reiki #meditation #healing #chakras #spirituality #reikihealing #reikimaster #crystalhealing #chakrahealing #healinghands #wellness #energyhealing #relaxation #yoga #yogachallenge #yogameditation #yogainspiration