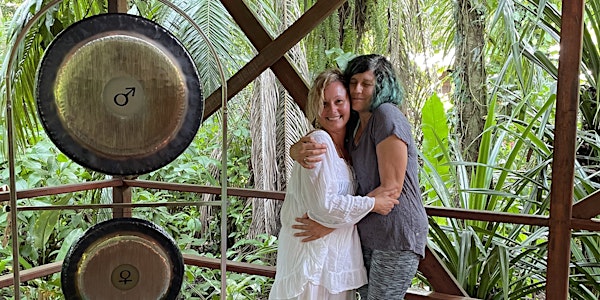 Reiki Shamanic Sound Journey
Transport into higher dimensions with the vibrations of alchemy singing bowls, planetary gongs + Reiki infused sacred instruments.
Refund Policy
Refunds up to 1 day before event
Eventbrite's fee is nonrefundable.
About this event
Join two of Orange County's most powerful practitioners as they share with us each of their incredible talents, fusing their passions into one experience that stimulates healing on the physical, mental, and emotional planes.
Prakash Nam Kaur will transport you into higher dimensions with the vibrational medicine of alchemy singing bowls, channeled ancestral chants, fusion of the sacred masculine and feminine planetary gongs, and other Reiki infused sacred instruments.
During our sacred ceremony, Kathy Brook-Wong will share Reiki (Universal Life Force Energy) with each participant as they relax, heal, and bathe in the healing vibrations of Prakash Nam's chanting and instruments:
Gongs
Mars – the sacred masculine. Unleashes our powers to move forward in action with energetic confidence and determination.
Venus – the sacred feminine. Encourages our creative potential to flourish and willingness to attract and receive.
Sound Bowls
A (3rd Eye) – Platinum Peridot Alchemy – releases negative emotions while fostering peace. A bridge from the head to the heart with a spash of rainbow magic
C (Root Chakra) – Platinum Quartz Alchemy – Earth resonance with a splash of rainbow magic
E (Solar Plexus) – Yagna Sage Forest Gold – sacred ceremonial ashes for Shiva Vishnu, Lakshmi, Ganesh, and others imprinted with mantra and prayer with the divine healing of 24K gold and clearing of Native American sage
G (Throat Chakra) – Laughing Buddha Alchemy – holds the heart of the Divine with the power of the voice
Location:
Private home in Irvine (address provided upon registration)
What to bring:
Yoga Mat
Blanket
Pillow
A crystal or other object to put on the alter to be infused with Reiki
About the Facilitators:
Prakash Nam Kaur lives in Long Beach with her two rescue dogs and the wild birds that visit her outside porch.  She is a Kundalini, Yin, and Hatha yogi, world traveler, sound player, Tarot card reader and teacher, crystal healer, and Usui/Tibetan/Karuna® Reiki Master Teacher. 
Prakash Nam teaches yoga and Reiki because they have been a sacred part of her personal healing journey.  Inspired to share the teachings with others, Prakash Nam holds the space for her students to experience their own innate healing capabilities and journeys through these ancient wisdom practices. She mentors others throughout their journeys to become Master teachers, continuing to share for generations to come.
She is currently registered with the Yoga Alliance (E-RYT® 500 and RYT® 500 YACEP) and International Kundalini Yoga Teachers Association as a Practitioner of Kundalini Yoga.  She is also a proud teacher in training with the Aquarian Academy of Kundalini Yoga to become a Kundalini Yoga Teacher Trainer.
Prakash Nam is also a certified Reiki Master Teacher (CRMT) and teaches the art of the gong for yoga teacher trainings and individuals. She is also an ordained minister performing sacred marriage ceremonies, baby blessings, death ceremonies, and other sacred practices.
Get to know Prakash Nam more at www.cosmicshanti.com
Kathy Brook-Wong
Kathy is a Reiki Master Teacher in the Usui Reiki Ryoho, Usui TIbetan and Kudalini lineages who shares her intuitive healing gifts with others to help them tap into Universal Life Force Energy for healing themselves, their relationships, their communities, and Mother Earth. She is a Hospice + Grief Angel providing sweet companionship, support, and Reiki to Hospice patients and people experiencing grief. Kathy leads online Reiki + Healing Art Circles featuring guest healers of various healing modalities. She also brings people together for connection, inspiration, and healing through in-person intensive events in her Healing Journey Series.
Kathy passionately promotes joy and gratitude as powerful resources for a juicy life!
Website: www.onwingsofjoy.com
Instagram: @kathy_brookwong
Youtube: https://www.youtube.com/channel/UCl5z0lBltJyoerSvy7pUQyQ
Facebook "On Wings of J☀️Y" Community: https://www.facebook.com/groups/2691629461073691/
Prakash Nam Kaur - Yogi, Sound Player, Tarrot Reader, Crystal Healer + Reiki Master Teacher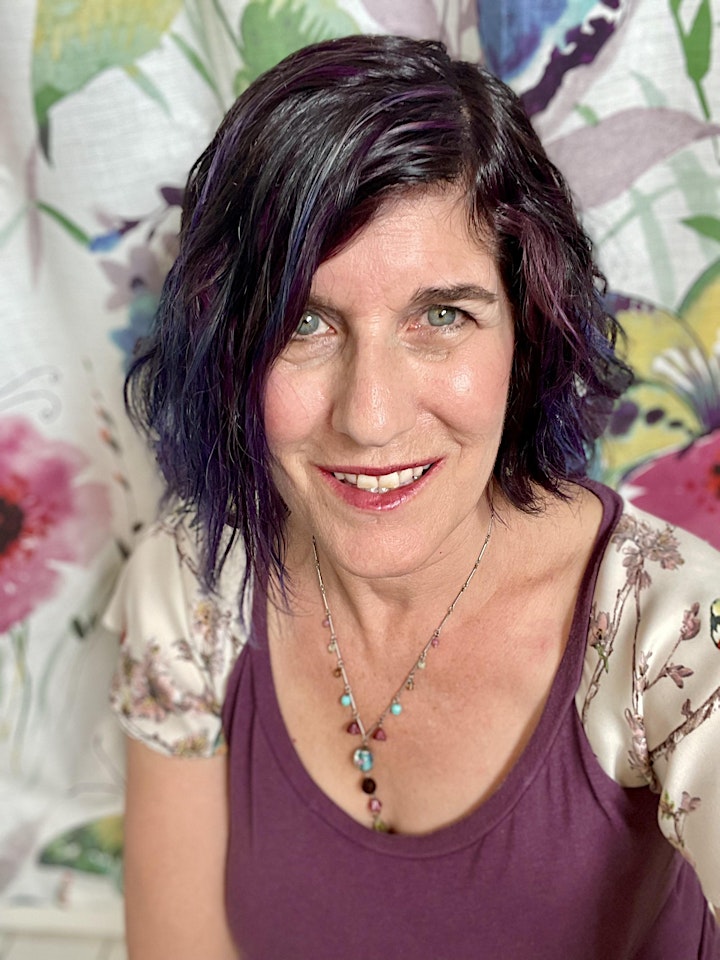 Kathy Brook-Wong - Reiki Master Teacher, Hospice Angel + Healing Arts Event Host