Reiki Master Demonstration

Multiple Dates
Event Details
Practitioner website: www.empowermentreiki.com
In this one hour lecture and demonstration you will learn about the ancient healing art of Reiki and how it can benefit your life.  Some topics covered include: What Reiki is and how it works, relaxation, balance, stress relief, specific benefits to children, pets, elders, parents and busy professionals.  One attendee will receive a free 15 minute sample.  On Sundays stroll through the farmer's market located right in front of the building!
Where

District Wellness
1608 20th Street Northwest
Washington, DC 20009


Multiple Dates
Add to my calendar
Organizer
About me and why Reiki is Exciting:
       Everyone should feel empowered to participate in their own healing and help their loved ones and friends as well.  Reiki is a simple yet powerful way to do just that!  
       I've been practicing reiki for over 20 years and it's been a great addition to my self-care regimen, as well as a huge help to clients, friends and family.  Learning reiki changed my life and it's my great pleasure to pay it forward!  
       Reiki is Universal and I love that anyone can learn and/or receive a healing.  My youngest client was 5 when she attended class with her family.  My eldest client is 89.  It's not associated with any religion or dogma and there are no prerequisites to learn at the introductory level.
       Reiki is gentle, yet it is so powerful that there are medical professionals who combine it with traditional methods of healing.  It can also be combined with other healing modalities such as massage, acupuncture and reflexology to enhance and complement them.  
        I feel it's important to share as much positive energy and information as possible, so I make sure my classes and sessions are affordable and accessible.  If you decide to learn, it's something you'll have for the rest of your life and a really exciting, fun way to connect with people, and heal yourself!  Empower yourself,  learn and share reiki!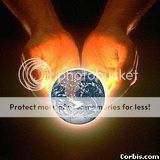 Thavma Phillips has been practicing reiki at the Master Level since 1994.  Her clients have included children starting at the age of five, elders up to the age of 89, nurses, executives, stay-at-home moms, students, and people of many backgrounds curious about holistic healing.  She has administered numerous healing sessions and has taught reiki to students from the beginner to master level.  She has lived and practiced reiki in New York City, Massachusetts, Maryland and Washington, DC.  Her current healing center home is District Wellness Group in the heart of Washington, DC near Dupont Circle.  She attended the University of Massachusetts at Amherst earning a degree in Education with a minor in Spanish and has also studied law at The George Washington University.
Reiki Master Demonstration