Description
Awaken the Glow Reiki I Certification will introduce you to the magical world of Reiki energy. Learn the history behind this holistic, light touch, energy-based modality that enhances the body's innate healing ability, and learn basic techniques for self-healing and healing others.
You will receive a comprehensive customized Reiki I Manual, a printed elegant Usui Reiki Level I Certificate, and a Reiki I Attunement, which supports you in embodying Universal Life Force (Love, Christ Light) Energy and wholeness on all levels.
---

Reiki Level I:
What is Reiki?
Reiki Defined: Definition, Uses, Benefits, Levels, Attunements
Reiki History
Being a Reiki Practitioner: Principles & Importance of Self-Care
Symbol 1: Cho-Ku-Rei - Imagery, Use, and Sensation
The Treatment Process: Hand Positions / Techniques for Healing
Reiki Level I Attunement
Chakras & Meditation
Review of Hand Positions & Practice
Closing Ceremony & Certificates


---

$295 Early Bird before March 15th | $325 after March 15th
Payment options and limited scholarships available.
Please reach out with any questions!


---

Your Guides:
Jourdan Rystrom and Selen Chandradev are both Reiki Master Teachers.
Jourdan Rystrom is a Reiki Master Practitioner, Certified Crystal Healer, Spiritual Teacher, Professional Singer, and Transformational Life Coach. She has birthed and designed a unique healing experience called Awaken the Glow, which blends all 3 modalities (Reiki, Crystal, and Sound Healing) together into one magical session. Jourdan is also the Director of SaunaBar - a holistic wellness center in Brentwood - where she works one-on-one with clients. Jourdan also produces BowJour, a "Conscious Comedy" YouTube channel with her best friend Brad. Most recently, Jourdan has begun her studies in Hypnotherapy and will be a Certified Hypnotherapist by the end of 2017. She is excited to add one more transformative therapeutic modality to her growing healing practice. Jourdan's passion is to inspire others to become their best selves and her Life Purpose is "to be a Light for others so that they too may See."

Read more about Jourdan here: www.awakentheglow.com
Selen Chandradev is a self-described Kundalini addict. She assists in planning and hosting Kundalini yoga events and workshops (most recently at Indigo Lab Los Angeles and Wanderlust Hollywood) and her passion attracts many who yearn for Truth. Selen is a true Lightworker in all sense of the word and inspires all those around her.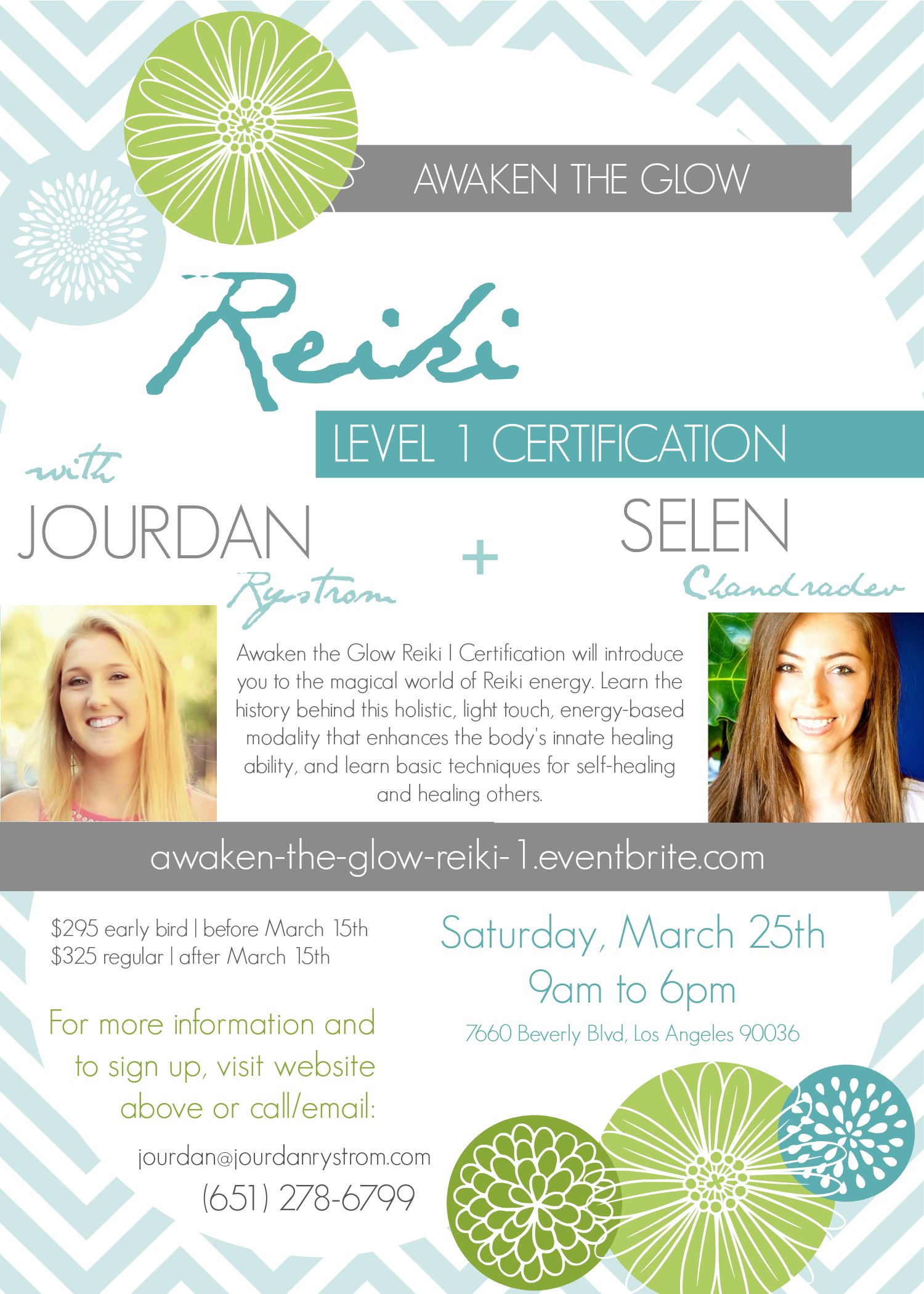 Questions?
Email: jourdan@jourdanrystrom.com
Call or Text: (651) 278-6799