REIKI - LEVEL I (12 CEs-FL)

Saturday, June 8, 2013 at 9:00 AM

-

Sunday, June 9, 2013 at 5:00 PM (EDT)
Event Details
REIKI Master Ojela Frank, LMT
Presents
REIKI  LEVEL - I

                              Usui Shiki Ryoho
     First Degree Reiki Practitioner Certification Training
 SATURDAY, June 8,  9 am - 5 pm,  REIKI  LEVEL - I  (Parts 1 & 2)
         SUNDAY, June 9,  11 am - 5 pm,  REIKI  LEVEL - I  (Parts 3 & 4)
 12 CE Hours  for FL LMTs        (FL Provider # 50-14398)
This event is hosted by:  INITIATION HEALING® 
      Class located in Ocala, FL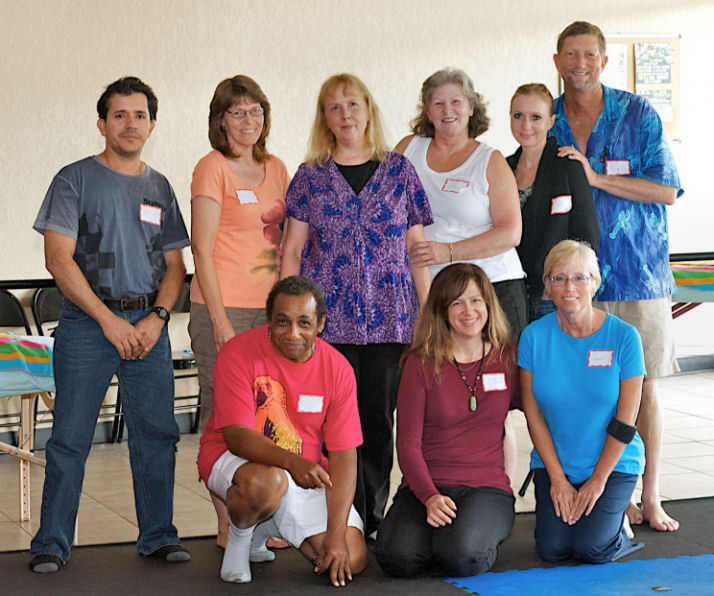 JOIN  US  FOR  A  LIFE-CHANGING  EXPERIENCE!
REIKI is a Japanese word meaning Universal Life Energy and it is this energy, which emanates from the hands of a REIKI THERAPIST. The Reiki System of healing dates back over 2,500 years. In a FIRST DEGREE (Shoden) Class, each student will receive complete training in this level of Usui System of Natural Healing. The history of Reiki, basic hand positions for treatments and ways to use Reiki in one's life will be shared. Each student receives FOUR (4) Reiki Attunements from the REIKI Master to assist in aligning and activating the energy centers in the body. Weekend includes plenty of "hands on" training so you can experience giving and receiving Reiki sessions. A class workbook is available to course graduates.  Certificate awarded upon completion of the full weekend course.
REIKI  LEVEL - I Class Fee:   $125 
Senior / Student:  $75    or    Auditor:   $25   (Class Repeater)
Class size is limited. All Attendees must pre-register for this event.  Class Auditors do not receive attunements or certificaiton.
TO REGISTER ONLINE: Payment by major credit cards is available at the top of this web page.
Phone registration with a credit card, call:    (352) 239-9272.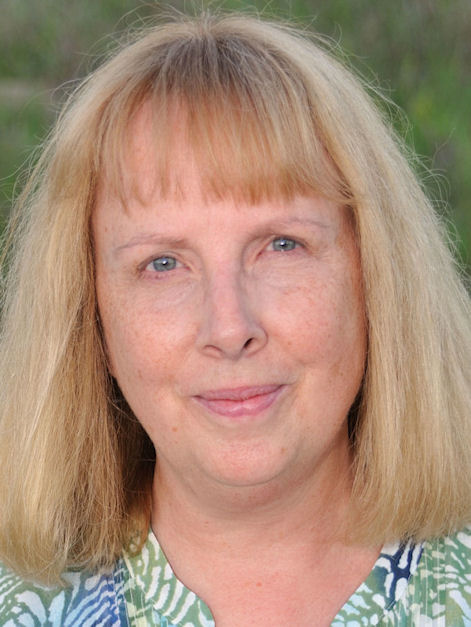 Involved in the healing arts for more than 40 years, Rev. Ojela Frank, MSC, MSTh, Traditional Reiki Master, LMT, has appeared on radio and television.  She is an ordained Interfaith Minister and a graduate from The New Seminary (NYC). Ojela is the founder of Aumakhua-Ki (TM) Healing and the Director of Initiation Healing® Education Programs for Enlightenment.  She began her Reiki practice in 1983 and she wrote a book on Reiki in 1995.  The title is The Healing Path of Reiki.  
"I cannot tell you enough how much your class has inspired and helped me!  Thank you so much."   Debbie, R.N.
"I just thoroughly enjoyed the class and I think Ojela does a fantastic job teaching it.  I actually feel quite blessed about the whole thing.  There's no other teacher I would want to teach me Reiki."        William, Reiki Practitioner 
Please see Ojela's Reiki web page for more details. http://initiationhealing.com/site/classes/reiki-certification-training/
Students from classes with other Reiki Masters are welcome to attend. Must have a copy of your Reiki certificate.  Call for details.  Anyone interested in receiving the four Reiki Attunements that Ojela offers at the Reiki Level-I weekend must pay class price.
Please Note:  There are no CEs for this class.
********************************************************************************************************************** 
A Note from Ojela:  
"I will be teaching more Aumakhua-Ki™ Healing workshops and  fewer Reiki classes. The Aumakhua-Ki™ energy symbols are very powerful! Other Reiki Masters also confirm this when they receive the  Aumakhua-Ki™ Attunements from me. Aumakhua-Ki™ Healing Attunements also open one's healing channel. Since I became an  Aumakhua-Ki™ Channel, my hands get hotter doing energy healing! For more information about Aumakhua-Ki™ Healing visit:   http://www.Aumakhua-Ki.com ." 
When & Where

Ocala

Ocala, FL


Saturday, June 8, 2013 at 9:00 AM

-

Sunday, June 9, 2013 at 5:00 PM (EDT)
Add to my calendar
Organizer
AumaKhua-Ki ® International
We offer courses & sessions for quantum transformation. Visit our website to read testimonials and learn about the energy healing certification programs.
REIKI - LEVEL I (12 CEs-FL)