Sales Have Ended
Ticket sales have ended
Thank you for registering to reiki workshop, your first step to change your life.! if you have not paid via the ticket direct order , Please follow instuction for payment and send us your payment slip. PAYMENT to EVOLVING WISDOM OU Account Number: EE88 2200 2210 7045 4805 (Swedbank) No registration will be entertained without prior payment THANK YOU I am looking forward to meeting you and guiding you on this new journey ! Love and Light Myriam Toulelle
Sales Have Ended
Ticket sales have ended
Thank you for registering to reiki workshop, your first step to change your life.! if you have not paid via the ticket direct order , Please follow instuction for payment and send us your payment slip. PAYMENT to EVOLVING WISDOM OU Account Number: EE88 2200 2210 7045 4805 (Swedbank) No registration will be entertained without prior payment THANK YOU I am looking forward to meeting you and guiding you on this new journey ! Love and Light Myriam Toulelle
About this Event
Give Yourself the Gift of Healing and Love !
UNLEASH YOUR POWER !
Achieve Different Results!
WOULD YOU LIKE TO
* Feel enriched and inspired?
* Dive into the Essence of Yourself?
* Reawaken, Take charge of your life and Well-being ?
* Relax, Relieve Stress, increase Energy ?
* Bring Joy and Peace though Spiritual Inspiration ?
* Revive your Self Esteem ?
* Connect to your true purpose ?
* Accelerate your Healing process ?
* Experience a Life Shift ?
* Become a Reiki Practitioner or add another income to your practice ?
REIKI.....THE NEW DIMENSION OF HEALING
REIKI is excellent for healing any physical, mental, emotional and spiritual issues of any kind and it helps your body stay healthy ,strong and young.
When the flow of "Universal Life Force Energy" is disrupted, damaged or blocked, you can expect emotional or health problem to occur. Imbalances can be caused from many situations happening in a lifetime, such as emotional or physical trauma, injury, negative thoughts and feelings including fear, worry, doubts, anger, anxiety, negative self talk, toxicity, nutritional issues, vicious lifestyle and faulty relationships , self neglecting and lack of self respect and love for oneself or others,...etc
When we are rested and relaxed, our body is able to restore our natural ability to heal. Long term practice of whole-body Reiki will bring back he general condition of a healthy body. Once the energy channels are open, the body respond and 'learns" how to deal properly with all the hassle inside and build-up of toxins.
This workshop is ideal for anyone wanting to increase their vitality and energy and reduce stress.Reiki is a hands–on healing system for channeling Source Energy. This healing system is passed on during an 'attunement' which is given by your Reiki master during the workshop. It is a simple but powerful technique that opens your chakras, strengthens and empowers you and can be used to enhance all aspects of your personal and professional life.
Reiki is so easy to use that it is ideal for lay people who are not familiar with natural health and methods of healing as it provides an excellent foundation for exploring other types of healing and self improvement modalities. The weekend is very experiential with exercises, practice and sharing of techniques and ideas.
JOIN US IN THIS 2 REAWAKENING WORKSHOPS (english speaking)
Learn Reiki , understand your energy, experience the energy,achieve balance and harmony, reawaken your gifts, transform your life .
UNLEACH YOUR POTENTIAL !
REIKI WILL HELP YOU TO REMEMBER WHO YOU REALLY ARE
REIKI LEVEL 1
On the first day you learn :
The philosophy of Reiki,
Understand the Body Mind connection
The 5 Reiki principles
Various Hands positions, ,
How to self treat – practical
How to treat others – practical
Protection techniques – practical
The Reiki shower – practical
Receive 4 attunements.
Other uses for Reiki – food, treating animals and plants
Connect to your higher self,
Learn to see Aura,
Learn psychic protection .
You will Receive a Manual
This is a certified workshop
Lunch Provided
Exchange of Energy Euro 140 -/
You will need to bring towel and small head cushion , dress comfortably .
After this class you will be a Certified Reiki Practitionner
%%%%%%%%%%%%%%%%%%%%%%%%%%%%%%%%%%%%%%%%%%%%%%%%%%%
REIKI LEVEL 2
Prerequisite: Reiki level 1
On this second day you will learn
the 3 Reiki symbols,
Learn distance healing,
receive 3 attunements,
practice different ways of sending reiki,
heal past , present and future, in all aspect of our life,
use of reiki healing (self and for others) with the symbols
Mental/Emotional treatment
Beaming
Scanning
Developing your psychic senses .
You will need to bring a photo of yourself, a photo of someone you want to send reiki to with their authorization, and an issue, or goal, you want to work on and empower or heal..
Manual and certificate given
Lunch Provided
Exchange of Energy Euro 220 -/
You will need to bring towel and small head cushion , dress comfortably .
*** Workshops Level 1 and Level 2 can be taken separately on a weekend, weekdays or over 4 evenings in a week.(upon request). larger group at your place can be organized
%%%%%%%%%%%%%%%%%%%%%%%%%%%%%%%%%%%%%%%%%%%%%%%%%%%%%%%%%%
Learn REIKI 1 & 2 WORKSHOPS on the same weekend
Take Reiki 1 & 2 on the same weekend Save 45 Euros
Book your classes now, attend at your convenience . Classes running every month.
private class can be arranged during the week.
refer a friend receive 10% referal fees.
REGISTER NOW
To register please sign in above , print your ticket
or send payment at
EVOLVING WISDOM OU Account Number: EE88 2200 2210 7045 4805
(Swedbank ) send copy of your payment /receipt at evolvingwisdomou@gmail.com
*** No registration will be entertained without prior payment THANK YOU
refer a friend receive 10% referal fees.
Classes can also be organize at your location for a group of minimum 6 .
Reiki Master class is available upon request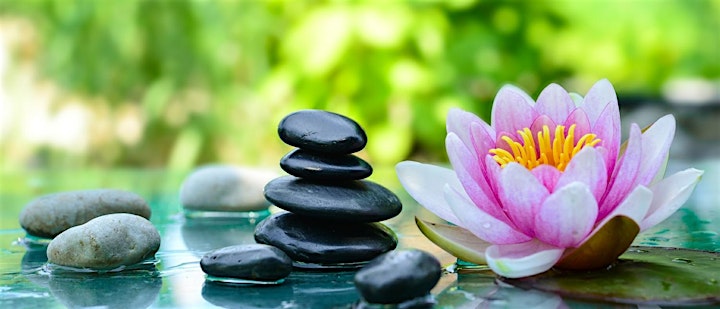 QUESTIONS
What can Reiki do for me?
Reiki goes to all levels of our being - Mind, Body, Spirit and Emotions - wherever we need it most. It brings balance and harmony. It can revitalize or relax. It enhances the healing process and supports us on our journey of Spiritual Enfoldment.
Reiki
is effective on chronic and acute illness or injury
relieves stress and pain
a state of total relaxation ,
improve sleep
releases emotional blockages
stimulates the immune system
detoxify the body
balances subtle body energies
relieves headaches, colds, cuts, burns,
fatigue, blood pressure,
joint pain, acne,
helps with diabetes , and digestion...
promote recovery from surgery
helps withdrawal of drugs, alcohol, or smoking
enhances creativity, communication, memory intuition
improves relationships
enhances positive attitude
develops intuition ......
Reiki empowers you to take responsibility for your own healing while giving you the gift of being able to help others.
Reiki is not a belief system or a religion.
Reiki can not be manipulated and cannot hurt .
Reiki does not run out.
Reiki is pure Love and Harmony
For more information please contact us at
MYRIAM TOULELLE REIKI MASTER
EVOLVING WISDOM OU
evolvingwisdomou@gmail.com
tel : +372 53066721
BOOK YOUR HEALING SESSION @ https://smartmetamorphosis.simplybook.it/