Reiki III Master/Teacher Cert. w/Katy Simmone
Event Information
Location
Soul Evolution Center in West Boca Executive Suites
Glades Professional Center, 7777 Glades Rd., 1st floor, Suite 100, Conference Room. See directions & photo below.
Boca Raton, FL 33431
Description
For those who are Usui Reiki I & II certified only: Usui Reiki III Master/Teacher Level Certification, where you will learn to pass attunements to others and teach people Reiki. Receive a Reiki III attunement, which allows the Reiki energy to flow into your body, deepening your connection to the Reiki energy. Build on the Reiki I & II principles. Learn to teach Reiki.
Touchless Reiki is taught.
IMPORTANT: PLEASE MEETUP MESSAGE KATY YOUR FULL FIRST, MIDDLE AND LAST NAME AS YOU WOULD LIKE IT TO APPEAR ON THE CERTIFICATE.
IMPORTANT DIRECTIONS: Bring your cell phone. After entering the plaza, the building is on the right past Starbucks. See photo below. Park anywhere where it is not reserved in the open lot. Enter thru front main entrance. Doors unlocked 5 min. before the meetup start time. It is on the first floor suite 100 Conference Room.
PLEASE COME ON TIME.
Call Katy at the # on the sign on entrance doors if you came late & doors are locked so she can unlock the door for you or else YOU WILL NOT BE ABLE TO COME INTO THE BUILDING.
If you are unable to attend, Katy does offer private Reiki I, II, & III Master/Teacher Level) certification classes as well and for small groups, 2 or more. This includes in-depth information & handouts, practical exercises, attunements and certificate of completion. Please email her at soulctr@yahoo.com for more info or see her services on her website for Soul Evolution Center.
Reiki III level is for developing further your self-awareness of energy. Reiki is a powerful method for energetic self-healing. Use Reiki for healing on yourself and others. A Reiki attunement is powerful in its own right.
***RSVP AND PREPAY BY THE RSVP DEADLINE. **
You will receive the following:
- attunement
- certificate of Reiki III completion-UPON ATTENDING & COMPLETING ENTIRE CLASS
- THIS WILL BE $15 EXTRA IF YOU WERE NOT REIKI I CERTIFIED BY KATY AND DON'T ALREADY HAVE THIS BOOK, PAYABLE BY CASH ONLY, AT TIME OF EVENT - Essential Reiki by Diane Stein, a comprehensive 156 page Reiki text
If you desire, you can purchase this book yourself online prior to the class as well.
We will learn:
- The 4th & 5th Reiki Symbols
- How to give a Reiki treatment with the symbols for yourself and others
- Byosen scanning-where one uses the sensitivity in the palm of the hand to detect where a client needs Reiki & then treats those areas.
- How to pass attunements
- How to teach Reiki
- How to set up your own Reiki practice
We will cover information in the manual with attunements given. Practice, questions and feedback on how to do healing sessions. We will be going through hand positions.
Once you are attuned you are able to deeply run the Reiki energy through your body for use on yourself or others. The more you practice the stronger the flow of energy. Completion of Reiki III will allow you to pass attunements to others and teach Reiki.
Preparation for Reiki III Attunement
In the week leading up to the course destress by taking more time for yourself, take more walks in nature, & meditate. You may want to avoid alcohol, caffeine, nicotine & other stimulants at least 2 days or so before beginning the course. Eat healthy, wholesome & preferably organic and stay hydrated.
Also follow this after receiving the attunement.
On the day of class, please do the following:
- Please dress comfortably including wearing comfy shoes.
- Please bring a sweater as the conference room may get chilly.
- Please bring your water bottle & wholesome snacks.
- Feel free to bring your journal to record your attunement experiences.
- If you have not been certified Usui Reiki II by Katy, please bring a copy of your Usui Reiki II certificate.
- If you were certified by Katy, please bring your Reiki I & II materials distributed to you in the earlier classes and your Reiki book .
** PLEASE NO DROP-INS DUE TO LIMITED SEATING. **
Fee : Prepay-required upon RSVP to hold your space-Nonrefundable (unless event is cancelled) & nontransferable.
Please note RSVP deadline.
Because of limited space available, this is required to hold your space. Due to having a few people in the past who RSVP YES and don't show up, this policy has been implemented.
This event is promoted in other ways so the headcount here may not be the most accurate.
Thank you for your understanding in the Fee Policy.
Facilitator - Katy Simmone *Author*Speaker*Advanced Channeler of Light Beings* Life Wisdom from Beyond *Book Sessions Directly on Website Calendar - Reiki Master & Reiki Teacher, founder of Soul Evolution Center, advanced channeler of beings of light and love, psychic adviser, Angel &Tarot card reader, soul evolution coach
She provides in-office, phone, email or Skype sessions for readings to get guidance on your life questions or private and small group coaching sessions on various spiritual & metaphysical topics or tailored to your needs. She is also a speaker and available for speaking engagements on various metaphysical and spiritual topics. For more information about her or her services, please email her through at soulctr@yahoo.com. Please see the website for Soul Evolution Center for more info as well http://soulevolutioncenter.com/.
Special Notes
This event is promoted in other ways so the headcount here is not necessarily the most accurate.
- Please get there on time to find the location. Doors will be unlocked 5-10 minutes before the event.
- Please RSVP responsibly.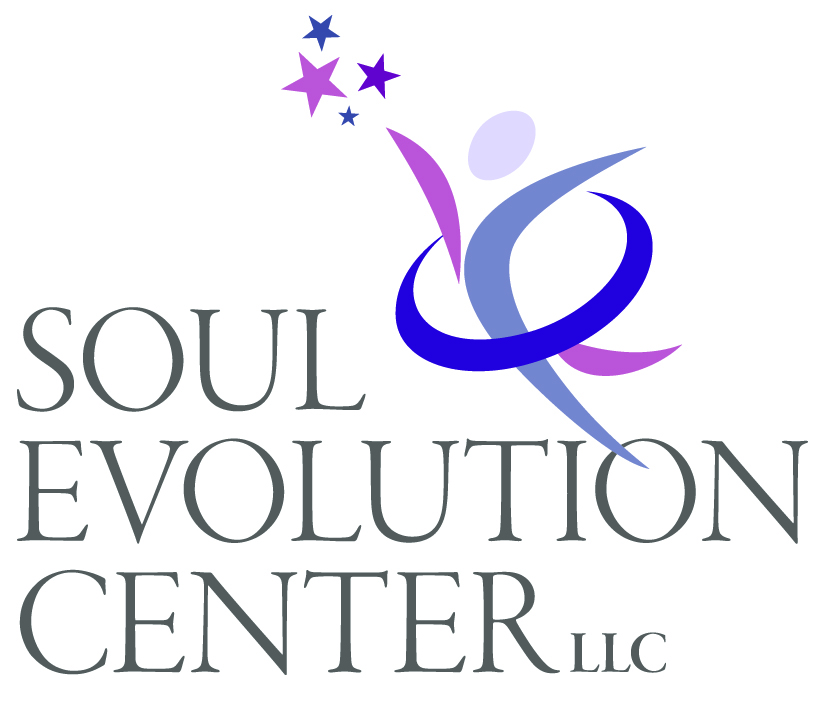 http://soulevolutioncenter.com/
Please like Soul Evolution Center on Facebook link below!
https://www.facebook.com/pages/Soul-Evolution-Center-LLC/586973971326995?ref=hl
The following are the ways to stay updated on the classes:
1) If you live in South Florida and you want to receive automatic email reminders, please join South Florida Spiritual Evolution Meetup for no charge at below link:
http://www.meetup.com/South-Florida-Spiritual-Evolution/
2) Join the FB Group:
Spirituality, Metaphysics & Crystals: Classes, Webinars & Teleconferences
https://www.facebook.com/groups/397444337057230/

Date and Time
Location
Soul Evolution Center in West Boca Executive Suites
Glades Professional Center, 7777 Glades Rd., 1st floor, Suite 100, Conference Room. See directions & photo below.
Boca Raton, FL 33431