Reiki II Class

Sunday, December 9, 2012 from 1:00 PM to 4:30 PM (PST)
Event Details
                      Reiki II Class and Attunement 
PREREQUISITE: REIKI I TRAINING
A Certified Reiki Master with 17 years of experience will be teaching Reiki II to Reiki I practitioners, as well as offering opportunities to learn Reiki III - The Master Level. 
In the 3 and 1/2 Hour workshop, you will:
Be attuned to the second degree of Reiki.   

Delve deeper into your connection with Reiki and gain the ability to channel it with significantly increased power.
Learn techniques for:
Psychic Surgery 

 Distance Healing - Healing beyond the boundaries of space and time! 

 Administering healings with one hand position.

 Healing unwanted habits.

Balancing The Chakras - You'll learn a deeper understanding of what the Chakras do, how to sense when they are out of balance and how to use Reiki to renew the health and vitality of each.
Learn sacred meditations to enhance your connection to your higher self.

Further enhance your abilities in hands-on healing with stronger intuitive guidance and the ability to move beyond the boundaries of surface awareness.

Be in a supportive, fun environment with an experienced teacher.

Attract greater good into your life and enhance your spiritual growth with Reiki II!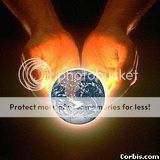 When & Where

District Wellness Group
1608 20th Street Northwest
Washington, DC 20009


Sunday, December 9, 2012 from 1:00 PM to 4:30 PM (PST)
Add to my calendar
Organizer
About me and why Reiki is Exciting:
       Everyone should feel empowered to participate in their own healing and help their loved ones and friends as well.  Reiki is a simple yet powerful way to do just that!  
       I've been practicing reiki for over 20 years and it's been a great addition to my self-care regimen, as well as a huge help to clients, friends and family.  Learning reiki changed my life and it's my great pleasure to pay it forward!  
       Reiki is Universal and I love that anyone can learn and/or receive a healing.  My youngest client was 5 when she attended class with her family.  My eldest client is 89.  It's not associated with any religion or dogma and there are no prerequisites to learn at the introductory level.
       Reiki is gentle, yet it is so powerful that there are medical professionals who combine it with traditional methods of healing.  It can also be combined with other healing modalities such as massage, acupuncture and reflexology to enhance and complement them.  
        I feel it's important to share as much positive energy and information as possible, so I make sure my classes and sessions are affordable and accessible.  If you decide to learn, it's something you'll have for the rest of your life and a really exciting, fun way to connect with people, and heal yourself!  Empower yourself,  learn and share reiki!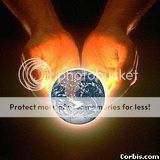 Thavma Phillips has been practicing reiki at the Master Level since 1994.  Her clients have included children starting at the age of five, elders up to the age of 89, nurses, executives, stay-at-home moms, students, and people of many backgrounds curious about holistic healing.  She has administered numerous healing sessions and has taught reiki to students from the beginner to master level.  She has lived and practiced reiki in New York City, Massachusetts, Maryland and Washington, DC.  Her current healing center home is District Wellness Group in the heart of Washington, DC near Dupont Circle.  She attended the University of Massachusetts at Amherst earning a degree in Education with a minor in Spanish and has also studied law at The George Washington University.