Reiki I Class

Multiple Dates
Event Details
REIKI I CLASS and ATTUNEMENT
Learn the most universal and "user friendly" healing modality, Reiki!  A Certified Reiki Master with more than 20 years of experience will be teaching Reiki I to beginning students, as well as offering opportunities to learn Reiki II and Reiki III. 
In the 3 and 1/2 Hour workshop, you will:
Be attuned to the life long ability to administer powerful hands on healing to yourself and others.   

Learn the history of this ancient healing method.

Learn techniques for both traditional use and those that support a modern, on the go, lifestyle.  

Learn methods for deep relaxation, stress relief, emotional balancing, spiritual growth and more.

Be in a supportive, fun environment with an experienced teacher.
Reiki can be learned by people of all ages.  Your instructor's youngest client is 5 years old and eldest is 89! As a lifelong ability, reiki can enhance a healthy lifestyle for years to come! The class is interactive and hands on - you'll leave with practical tools and methods for healing.
Scenarios Demonstrating the Practical Use of Reiki
A mother soothes her crying baby with the gentle healing touch of Reiki.

A child age 5 learns Reiki and strengthens their confidence and empathy by using a gentle healing technique that helps people feel better.

An elder with tender skin and muscles who may benefit from massage, but can't handle the manipulation of their muscles receives the gentle yet powerfully healing touch of Reiki and feels much needed relief.

Those with anxiety issues are calmed by the balancing energy of Reiki.

A teen spending time with their grandparent has a new way to bond and spend quality time with their elder relative.

An athlete with sore muscles does a self-healing with Reiki after a game.

An executive working late hours can discretely administer healing energy to him or herself while continuing with their work.

 
What is Reiki?
       Reiki is a Japanese technique for stress reduction and relaxation that also promotes healing. It is administered by "laying on hands" and is based on the idea that an unseen "life force energy" keeps us alive. If one's "life force energy" is low, then we are more likely to get sick or feel stress, and if it is high, we are more capable of being happy and healthy.
       The word Reiki is made of two Japanese words - Rei which means "Consciousness" and Ki which is "life force energy". So Reiki is actually "spiritually guided life force energy."
       Reiki treats the whole person including body, emotions, mind and spirit creating many beneficial effects that include relaxation and feelings of peace, security and well-being.  It is not a religion and it is of universal benefit to all who wish to experience it.
Organizer
About me and why Reiki is Exciting:
       Everyone should feel empowered to participate in their own healing and help their loved ones and friends as well.  Reiki is a simple yet powerful way to do just that!  
       I've been practicing reiki for over 20 years and it's been a great addition to my self-care regimen, as well as a huge help to clients, friends and family.  Learning reiki changed my life and it's my great pleasure to pay it forward!  
       Reiki is Universal and I love that anyone can learn and/or receive a healing.  My youngest client was 5 when she attended class with her family.  My eldest client is 89.  It's not associated with any religion or dogma and there are no prerequisites to learn at the introductory level.
       Reiki is gentle, yet it is so powerful that there are medical professionals who combine it with traditional methods of healing.  It can also be combined with other healing modalities such as massage, acupuncture and reflexology to enhance and complement them.  
        I feel it's important to share as much positive energy and information as possible, so I make sure my classes and sessions are affordable and accessible.  If you decide to learn, it's something you'll have for the rest of your life and a really exciting, fun way to connect with people, and heal yourself!  Empower yourself,  learn and share reiki!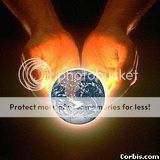 Thavma Phillips has been practicing reiki at the Master Level since 1994.  Her clients have included children starting at the age of five, elders up to the age of 89, nurses, executives, stay-at-home moms, students, and people of many backgrounds curious about holistic healing.  She has administered numerous healing sessions and has taught reiki to students from the beginner to master level.  She has lived and practiced reiki in New York City, Massachusetts, Maryland and Washington, DC.  Her current healing center home is District Wellness Group in the heart of Washington, DC near Dupont Circle.  She attended the University of Massachusetts at Amherst earning a degree in Education with a minor in Spanish and has also studied law at The George Washington University.