Description
Do you have a Reiki 1 2 or 3 qualification?
Do you want to refresh your practice and advance your skills?
Would you like to refresh your Reiki empowerment?
Join us for monthly Reiki ongoing advanced training and supervision for anyone who has previously done Reiki at any level 1,2 or 3. All welcome.
Reiki Master Heather will give you a Rejui (empowerment refresh) and suport your Reiki healing journey with ongoing training and supervision.
THIS Month's focus
Shamanic healing: Learn about Shamanism, experience a shamanic journey, learn about the three realms and connection to spirit
You will receive:
1 hr Teaching on the above subject chosen for the month

Reiki Empowerments

Supervision - an opportunity to ask questions and develop your practice

Advanced healing training practice

Improve your intuition

Group support

Receive Reiki healing

Continuing professional development for healers and practitioners
$59 plus eventbright fees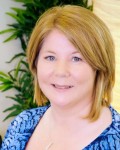 Heather is a Reiki Master, Energy healer and Shamanic healer with over 25 years healing experience. With a background in Nursing (oncology, heamatology, pain clinic and community) Yoga and meditation, mindfulness-based psychotherapy and Hypnotherapy Heather uses an eclectic intuitive apprach to energy healing.
Other similar events
FREE Workshop: A journey with Rose Quartz HERE
FREE Workshop: understanding the subconscious with tarot cards HERE
Beginners guide to Crystal Healing HERE
Reiki Energy Healing Certificate Level 1 HERE