About this event
Connect with your self & heal from inside with Reiki Healing by Hwee.
14 or 28 May (Fri)
730pm - 930pm
Breathing Space @ Hillview
#10-08, 63 Hillview Ave, Singapore 669569
What is Reiki Healing?
Reiki is gentle energy healing practice where a practitioner receives Reiki energy from the Universe and transmits the energy onto the receiver. Reiki improves the flow of energy in the body, removes any blockages. It awakens natural healing ability of the receiver. Reiki works not only for physical ailments but also for psychological health - healing for the body, mind and soul.
What are the benefits of Reiki Healing?
- Deep Relaxation⁠
- Helps in sleeping problems⁠
- Release stress & tension⁠
- Clear energy blocks⁠
- Helps the body to detox⁠
- Clear the mind & improve focus
Things to bring:
- Scarf / Jacket to keep warm
- Cushion to make yourself comfortable
- Water bottle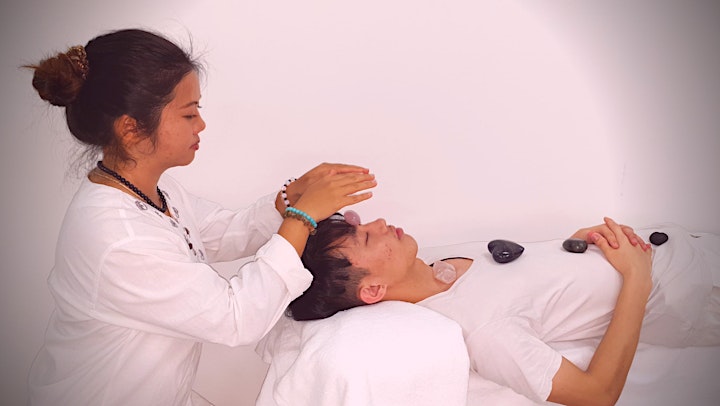 Organizer of Reiki Healing & Guided Meditation
Through a long depressive phase at work and a bad relationship, I searched for a spiritual meaning in my existence, a deeper meaning in life and an identity on this Earth. I often wondered why did I come down to Earth? Is there more to life than this shell that we live in? The search led me to the practice of meditation, Yoga, Reiki Healing and many more. I am now sharing these practices. Find me on Instagram/Facebook @NamasteWithHwee