Description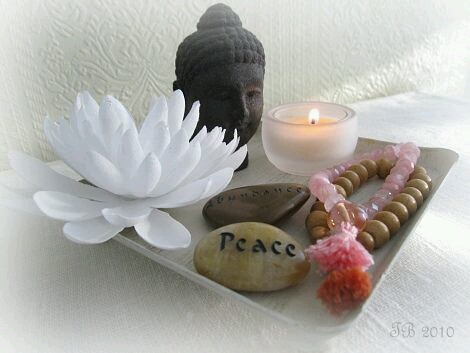 Join us for an evening of healing and relaxation. We chose to do this just prior to our reiki share. Join us for one or both.
Join us and discover how simple Meditation combined with a Reiki healing attunement can bring about a powerful positive quantum shift in your life as well as stimulate a profound relaxation response.
This meditation is guided by Laura from Healing With Spirit, an Usui Reiki Master Teacher, who will be conducting healing attunements during the meditation. The Reiki attunement is a powerful healing and spiritual experience and combined with this meditation can bring about relaxation, clairvoyance, increased healing ability, enhanced awareness, greater ability toward visualization, balance your energy and aid you in reaching goals.
Everyone will be attuned to receive healing, but will NOT be able to attuned to do healing work unless already attuned to do so. You will not be certified to perform reiki.
See what others are saying about this class:
"I have attended, one of Laura's Reiki meditation and attunment evenings and came away feeling like a new person. The energy was like nothing I have ever experienced before. Thank you, Laura! I am truly grateful, you are so very gifted!"
See more testimonials, http://healingwithspirit.webs.com/apps/testimonials/
INVESTMENT: $20 pp with registration
Drop-In: $25
*dates subject to change.