Reiki for Humans and Animals 3-Day Reiki Intensive Training, Initiations and Attunements Reiki 1, 2, 3 & Reiki Master Certification Program

Friday, March 8, 2013 at 10:00 AM

-

Sunday, March 10, 2013 at 5:00 PM (PST)
Who's Going

Loading your connections...
3 of your friends are going.
Share it to get more people on board!
Share

Sara Haughty
San Francisco, California

Luke Picard
London, United Kingdom

Rick Vespucio
Florence, Italy
Event Details
Reiki for Humans and Animals

3-Day Reiki Intensive
Training, Initiations and Attunements
Reiki 1, 2, 3 & Reiki Master Certification Program

Friday, March 8th - Sunday, March 10th
from 10am to 5pm
Los Angeles, CA
Reiki is an ancient Japanese healing technique involving the channeling of life force energy either through direct physical contact or remote energetic connection.  It is a special healing, clearing and balancing energy technique which is unconditional and ever flowing.

Reiki literally means "Universal Life Force Energy". Reiki is a special healing, clearing and balancing energy that is unconditional and ever flowing. It refers to the energy that makes up all things in the universe.  It is essentially the energetic substance that quantum physics refers to.

The word Reiki is made of two Japanese words - 'Rei' which means "Universal Mind, God's Wisdom or Higher Power" and 'Ki' which means "life force energy". Essentially, Reiki is spiritually guided life force energy.
This life force energy is an extremely powerful type of therapeutic modality which augments and also compliments all other forms of healing.  It deeply expands on and escalates the body's natural, innate healing abilities.

The Reiki system is one of natural healing.  It is a practice based on simple universal truths and ethical ideals to promote peace and harmony.

When one is 'attuned' to this energy by a Certified Reiki Master, that person becomes a conduit for this energy, and this energy effortlessly flows through their body and being, which essentially heals the Reiki Practitioner individually, and also allows the Reiki Practitioner to function as a channel of energy to facilitate healing in other sentient beings as well as in equipment and machines which are out of balance and/or energetic alignment.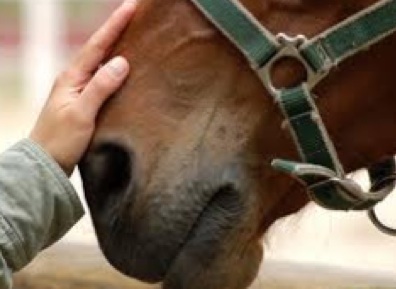 A Reiki treatment feels like a wonderful glowing radiance that flows in and through and around the entire being, including body, emotions, mind and spirit. 

This process creates many significant and beneficial effects which include relaxation and feelings of peace, security and wellbeing. Many have reported miraculous results.

Reiki is a simple, natural, non invasive, safe and effective method of spiritual, emotional, mental, energetic and physical healing as well as personal improvement that anyone can learn, use, apply and benefit from.

It has been effective in helping virtually every known illness and malady and always creates a beneficial effect. It also works in conjunction with all other medical or therapeutic techniques to relieve side effects and promote healing and recovery.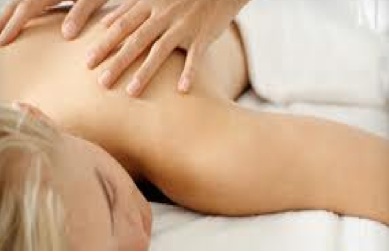 Some of the common benefits for both people and animals include:

Rapid healing and recovery from any illness

Pain relief

Stress reduction and relaxation

Body balancing

Energetic clearing for bodies and locations

Detoxification of the physical body, emotional body, mental body, energetic body

Emotional & energetic blockage release

Re-establishment of spiritual & mental, emotional and physical well-being
During this intensive training, you will become attuned to the vibrational energy of Reiki so you can practice on yourself and also on others, including plants, minerals, animals and even mechanical devices and equipment.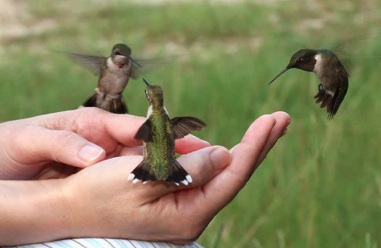 Reiki is easy to learn and simple to practice. The attunements you will receive are sacred rituals performed by the original Reiki Masters, and involve opening your chakras to allow the energy to flow through you...You actually receive healing yourself while you are practicing Reiki!

Reiki is an amazingly simple technique to learn.  It is not taught in the usual sense, but rather, is transferred to the student during a Reiki class. This ability is passed on during an "attunement" given by a Reiki master and allows the student to tap into an unlimited supply of "life force energy" to improve one's health and enhance the quality of life.

Reiki is spiritual in nature, however, it is not aligned with any religion. It has no dogma, and there is nothing you must believe in order to learn, practice and apply Reiki. In fact, Reiki is not dependent on belief and will work regardless whether one believes in it or not.

The effectiveness of Reiki is also not dependent on one's intellectual capacity or spiritual development and therefore is available to everyone. It has been successfully taught to tens of thousands of people of all ages and backgrounds.
Reiki is ideal for use with animals because it is gentle, noninvasive and doesn't require physical contact. It doesn't cause stress, discomfort, or pain, and yet yields powerful and effective results.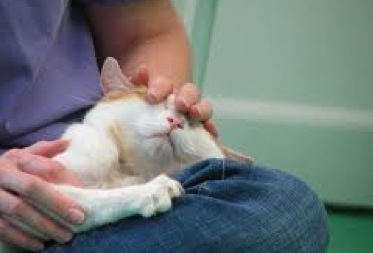 This intensive program is designed to deepen your personal healing path.   During this intensive weekend, you will also learn:

What is Reiki, how does it heal and how it can be used to support your health and well being

The Sacred Symbols for Reiki Energy Clearing including the process of Karma Clearing with Reiki

How Reiki can be used to support your animal companion's health and well being

The 5 elements of Reiki and how they apply to your work with humans and animals

How to approach your animal companions to gain their trust and acceptance

Hand positions and approaches for using Reiki on both people and animals

Ways that deepen your relationship with your animal companions

Techniques for healing animals and humans in person

Techniques for healing animals and humans over distance

Meditations designed to deepen your spiritual process

Multiple Reiki attunements for each level (one each for Reiki l, ll II & Master)

Level I – In Level I, you'll learn the history of Reiki, the basic hand positions, how to use it on yourself, animals and others. You will become attuned with the Level 1 vibrational energy of Reiki. This certification will awaken your intuitive knowing. Even if you already have Reiki l, this is highly recommended.

Level II – In Level II, you will be attuned to use distance healing and will learn the power and mental/emotional symbols.  This will increase your channeling ability exponentially. Reiki will accelerate your intuitive gifts and increase your ability to invoke and utilize higher vibrational faster moving energies. This is a great review even if you already have Reiki l.

Level III & Reiki Master - You will become a Certified Reiki Master, which will also exponentially increase your channeling ability and intuitive gifts as well as provide you with the attunments, sacred symbols and lessons you will need to teach and attune others as well.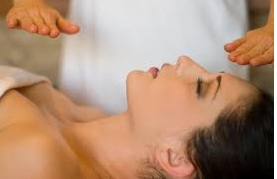 The 3-Day Reiki Intensive will also cover the following:

The Reiki lineage

Benefits of Reiki

Usui Reiki Treatment for the improvement of body and mind

Study and practice the underlying Japanese esoteric principles of the precepts, symbols, mantras, and rejig (attunments)

Protocol regarding the initiation

Reiki 1, Reiki 2, Reiki Master Symbols

Receiving attunements

Giving attunements

Distance Reiki and Remote Energy Healing

The spiritual cleansing

The Mantle of a Reiki Master Teacher

Student preparation for the attunement

Teacher preparation for the attunement

The attunement process

Working with resistance

Reiki and The Law

The secret art of inviting happiness

The miraculous medicine of all diseases

Enlightening tips, tools and meditations for getting started as well as deepening your practice

The teaching, training, initiation, and attunements into the sacred Reiki energy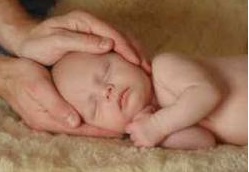 Upon completion of the 3-Day Reiki Intensive you will be able to:

Share Reiki for personal healing

Heal, clear and balance people, places, plants, minerals and animals

Begin or expand your energy healing business

Teach Reiki and give and receive energy attunements

This intensive allows for maximum assimilation, integration and practice time so students experience outstanding results.

What you will receive with this intensive weekend training:

4 Special Reiki Attunements (one for each level of Reiki)

Reiki manual for all levels and Usui Reiki

Master Teacher Certification Certificate document for each level completed

This week only ~ Early Bird Specials Through Monday, March 4th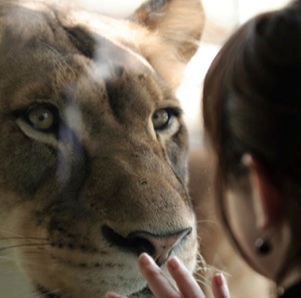 YES!!!! I am ready to Activate and Attune
to Universal Mind and Life Force Reiki Energy!

Level 1 ~ Regularly $350 -
Register Before March 4th and Save $25


Level 2 ~ Regularly $350
-Register Before March 4th and Save $25


Level 3 & Reiki Master ~ Regularly $550
 Register Before March 4th and Save $25

Reiki 3 Day Intensive $1200
Register for all 3 and Save an Additional $50

Investment goes up on Monday, March 4th

We are looking forward to having YOU
in this AMAZing Training!

 
*This offer cannot be combined with any other special offers, discounts or coupons. Advanced discounted tuition rates on classes are non refundable. Class tuition is transferable to other classes and workshops.

When & Where

Private Residence

Los Angeles, CA


Friday, March 8, 2013 at 10:00 AM

-

Sunday, March 10, 2013 at 5:00 PM (PST)
Add to my calendar
Organizer
Lori Spagna, efil's god, efil's god Dog Training, efil's god Spirit
Reiki for Humans and Animals 3-Day Reiki Intensive Training, Initiations and Attunements Reiki 1, 2, 3 & Reiki Master Certification Program