Description
Pre-requisite - Reiki level 1 & 6 -12 months Reiki 1 practice with at least 1 supervision session with Healther
So you feel ready for the next level?
Reiki 2 builds on Reiki 1
Reiki 2 is held over 2 days (weekend) and gives the student a deeper understanding of the Reiki practice in preparartion for healing others. Enhance your Reiki skills, develop spiritual practice and therapeutic understanding to treat others.
What you will learn
The first 3 symbols of the Reiki system with explanations of their uses and practice

How to meditate and chant with the symbols to enhance your own self development practice

3 Attunements

Energy chi moving exercices and meditations

Techniques for absent healing and practice

Clearing space

Treating others in a professional manner
Reiki is a personal journey of spiritual self development and practice in the art of healing. Reiki teaches us to balance our own energy and live in harmony as we align with the Universal Life Force.
Energy Healing is a gentle, non-invasive technique whereby the practitioner uses his/her hands to clear, energise and balance the human and environmental energy fields thus promoting physical, emotional, mental and spiritual health and healing.
Weekend course - Saturday and Sunday 9.30- 4.30 each day
Places limited to 8 students so book early to avoid dissapointment.
Morning tea and snacks provided. Please bring your own lunch or buy lunch locally (warringah Mall 5 mins away).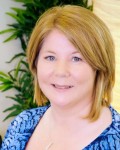 Heather is a Reiki Master, Energy healer and Shamanic healer with over 25 years healing experience. With a background in Nursing (oncology, heamatology, pain clinic and community) Yoga and meditation, mindfulness-based psychotherapy and Hypnotherapy Heather uses an eclectic intuitive apprach to energy healing. For more info contact Heather.