Join Breathwork Guide Sarah and Reiki Healer Golebahar for this special workshop to cultivate deeper self love through Breathwork & Reiki.
About this Event
Through this special 90-minute workshop, you will uncover the greatest love that ever existed -- the one within yourself. Harnessing this love benefits your relationship with yourself and all those around you. You can be your own Valentine to this event or invite someone you love!
Love is the true state of us all, and we are meant to always be in a constant flow of it. When we learn to lead our lives from this place, we shift from a place of hurt, grief, guilt and pain to one of forgiveness, compassion and unconditional love. It all starts with you and your breath.
We invite you to join us in freeing yourself from the old stories, emotions, and energies that have been holding you back from cultivating deeper self love and stepping into your freedom through the power of Breathwork, Reiki Energy Healing, and community.
The evening will begin with a brief discussion of the healing effects of a Reiki Breathwork practice with a community. Sarah will then lead a meditation to ground you into your body, calm your mind, and anchor your intention for this practice. She will then guide you into the 3-part breath, as Golebahar activates Reiki to assist you on your healing journey. Golebahar will then lead a chakra cleansing meditation infused with Reiki as you continue breathing your way to freedom and deeper self love. We will finish the evening by integrating what we learned in a safe and supportive space.
Join us for this beautiful heart-opening ceremony to manifest divine love with the healing energies of the Breath and Reiki. You will leave feeling more connected to your mind, body, and heart.
What is Reiki?
Reiki is quite literally defined as Spiritual Healing (Rei-) Energy (-Ki). It is a Japanese healing technique wherein the Reiki Healer channels this gentle energy to share it with either themselves or another recipient (human, animals, plants, even inanimate objects) in order to bring balance back to the body, mind, and soul.
Reiki itself does not heal you, but rather it activates the natural healing processes of your body to heal stored physical, emotional, mental and spiritual wounds. It is a very gentle healing energy that may be felt as warm or cold sensations or tingling in the areas being healed. Reiki also activates your intuition so you may receive guidance through visualization, sounds, or thoughts.
Reiki energy can be sent at a distance over time and space. This means the Reiki Healer and the recipients do not need to be in the same place in order for the recipients to receive the healing energy. This is why we are able to share Reiki with you via a virtual workshop. The effects will be just as powerful as if we were in the same room.
Why Practice Reiki Breathwork?
Improve sleep, better mood, and increased focus
Release old energies and activation of new energies
Heal mental, emotional, physical, and spiritual wounds
Connect to your Higher Self and to the Universe/God/Source/All That Is
Process difficult emotions such as anxiety, fear, guilt, grief, sadness, anger, loneliness, and shame
Strengthen immune system, respiratory system, and nervous systems
Connect with intuition by turning down the critical, judgmental part of our brain to allow for our intuition come forward
Who Should Practice Reiki Breathwork?
If you want to experience any of the above benefits, or if you're curious and want to try something new in your personal development or spiritual journey.
Breathwork isn't for everyone, but if you're feeling called to this practice, it truly might be one of the most powerful experiences of your life.
This is an active, embodied practice. If you have a history of heart conditions, psychiatric disorder, PTSD, sleep disorders, seizures, or if you are pregnant, you may want to skip this or take it very slowly. It is a powerful breath.
This is similar to an intense workout; we call it breathWORK for a reason. But don't let that scare you, there's a relaxation component to this as well. We are balancing the yin/yang energies through focused work and intention followed by extended release, surrender, and relaxation.
What You'll Receive:
90-minute Breathwork experience infused with Reiki (spiritual healing energy)
Community support & connection following the breathwork session
Guided visualization and meditation to take you deeper into the experience and access inner wisdom
How to Prepare:
It is recommended to refrain from eating 1-2 hours prior to practicing breathwork. Water is fine.
You want to be laying down on your back for this practice. We recommend a yoga mat and a blanket. If you tend to run cold, grab two blankets! Your body temperature may change during this practice. Do not put any pillows under your head, but you can use them for under your knees as a bolster or even for yelling into later on in the practice if you need to.
Music is a huge part of this experience so you'll want to ensure you have good sound quality - headphones work best.
We also ask that you place your camera where we can see the upper half of your body to monitor your breathing and send reiki healing energy. This is for your safety and so we can energetically hold the space for your emotional and spiritual healing journey.
Grab a journal, pen, and water for after your practice.
Turn off distractions. Put the device you are using for this event on Do Not Disturb. Turn all other devices off.
Bring your favorite crystals and any other magical items you'd like to create a healing space.
Invite friends and family to experience it with you (make sure each person has registered with this link. Just like if we were holding this event in person, each person needs a ticket.)
Experience the entire duration of the experience. Block off your calendar and let any other members of your household know not to disturb you during this time.
If you have any questions or concerns, feel free to reach out to Sarah at sarah@sarahlane.coach or Golebahar at golebahar@geniusbahar.com
We look forward to breathing and healing with you!
Love,
Sarah & Golebahar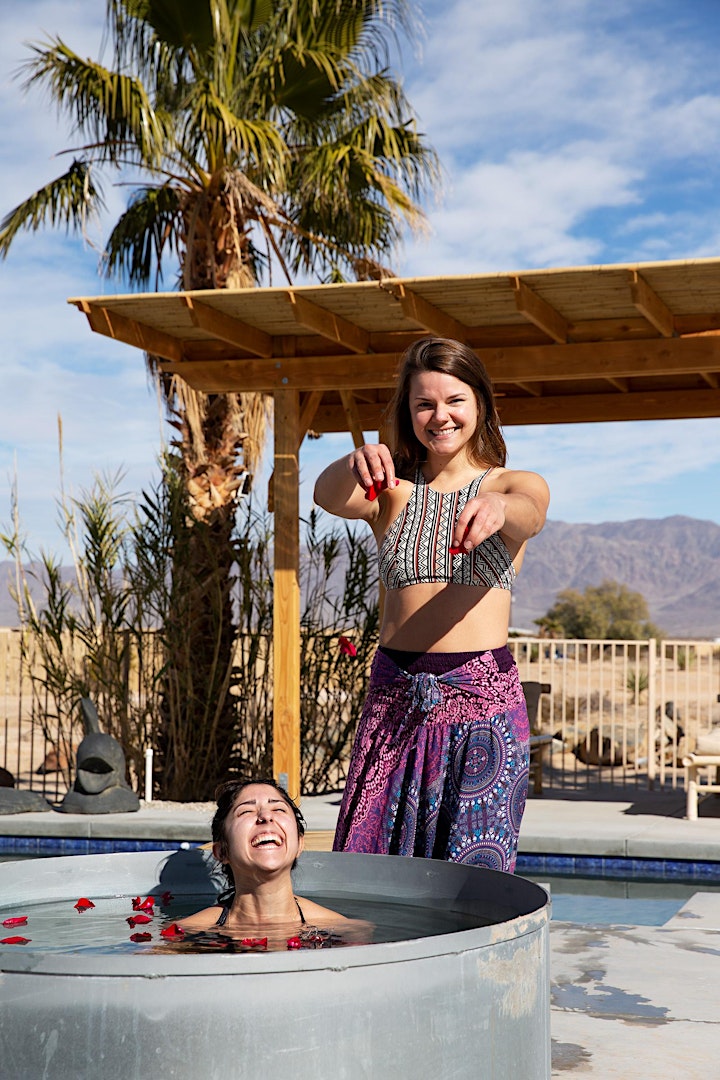 ABOUT YOUR HOSTS
Sarah Lane
As a Breathwork Guide, Embodiment Coach, Reiki Healer, and Yoga Instructor, Sarah Lane empowers humans to heal themselves so they can live with purpose, intention, and love.
Sarah empowers you to find your own answers and guidance through connecting with your body's wisdom and Higher Power. With 11+ years yoga experience and 3+ years experience practicing Reiki and Breathwork, Sarah is fully equipped to support you with a safe and loving container for transformation.
Sarah provides a safe, non judgemental container for emotions to not only be felt, but to be transmuted into the light. Because your pain is your power. Going within and extracting the wisdom that the body holds is the only way to truly heal those patterns, limiting beliefs, and childhood traumas that could be holding you back. Sarah uses inner child healing, emotional and embodiment coaching, energy healing, breathwork, movement, and lots of other tools to guide you into your highest embodiment.
Clients who work directly with Sarah receive a blend of energetic, spiritual, and practical wisdom to help them overcome obstacles in life, love, relationships, spirituality, career, and everything in between.
Sarah resides in Encinitas, CA where she enjoys dancing on the beach, hiking in nature, and indulging in all of the delicious SoCal vegan food.
IG: @iam.sarahlane // website: sarahlane.coach
Golebahar Tabatabai
Golebahar "geniusbahar" Tabatabai is an Intuitive Healer and Reiki Master Teacher. Her soul's purpose is to teach you how to awaken your intuitive healing power, heal your trauma, and cultivate deeper self love. She empowers her students by gaining clarity on where their blocks are [with compassion], breaking through them [with gratitude], and stepping into the highest version of themselves [with unwavering joy].
Golebahar does this through blending her training in Reiki energy healing, self love + empowerment coaching, meditation, yoga, the chakra system, moonology, numerology, inner child healing, shadow work, dream interpretations, journaling, channeling, and oracle card readings. She is inspired by her own healing journey having overcome abandonment, abuse, anxiety, and depression using the very tools and practices she teaches her clients and students.
Golebahar mentors those who work with her to co-create a unique and personalized healing journey that empowers them to turn their biggest pain into their most magical superpower. She lives by the mantra, "We are not who we are in spite of our past. We are who we are because of it." She offers private 1:1 coaching, trains Reiki healers, and leads workshops for companies and communities across the country.
Outside of her purpose as a healer and teacher, Golebahar is most aligned when she is spending time with her loved ones, traveling, dancing at a festival, making music with her partner, being in nature, and playing with her kitty, RÜFÜS.
IG: @geniusbahar // website: geniusbahar.com
Date and Time
Location
Refund Policy