Description
So you feel ready for the next level?
Pre-requisite - Reiki level 1 with practice with at least 1 supervision and/or private session with Heather.
Reiki 2 builds on Reiki 1
Reiki 2 is held over 2 days (weekend) and gives the student a deeper understanding of the Reiki practice in preparartion for healing others. Enhance your Reiki skills, develop spiritual practice and therapeutic understanding to treat others.
Course outline
The first 3 symbols of the Reiki system with explanations of their uses and practice

How to meditate and chant with the symbols to enhance your own self development practice

3 more Attunements

Energy chi moving exercises and meditations

Techniques for distant/absent healing and practice

Clearing space

Treating clients in a professional manner
Reiki is a personal journey of spiritual self development and practice in the art of healing. Reiki teaches us to balance our own energy and live in harmony as we align with the Universal Life Force.
TICKETS:
Full price: $445 (plus eventbrite fees)
Includes light refreshments and comprehensive manual.
For more info call 0405 821 880. Places limited to 8.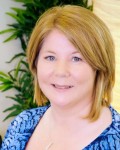 Heather is a Reiki Master, Energy Healer and Shamanic healer with over 25 years healing experience. With a background in Nursing (oncology, heamatology, pain clinic and community) Yoga and meditation, mindfulness-based psychotherapy and Hypnotherapy Heather uses an eclectic intuitive apprach to energy healing.
MORE LOTUS CENTRE EVENTS:
NEXT REIKI Level 1 COURSE: 22nd OCT HERE, 1st DEC HERE
FREE: Beginner's Guide to Crystal Healing 18th AUG HERE
Women's Circle 25th AUG HERE
Foundation of Crystal Healing 22nd SEPT HERE