REIKI 1: Usui Reiki - OCALA

Sunday, April 14, 2019 at 9:00 AM

-

Monday, April 15, 2019 at 2:00 PM (EDT)
Event Details
         AumaKhua-Ki ® International
                      Presents
            REIKI 1: Usui Reiki

            Usui Shiki Ryoho
First Degree Reiki Practitioner Certification Training
This class offers 12 CE Hours to LMTS.
Sunday, APRIL 14: REIKI 1   (Parts 1, 2 & 3)
Monday, APRIL 15: REIKI 1   (Part 4)
Class Time:  9 AM - 6 PM   //   9 AM - 2 PM
USUI Reiki 1 Class - Two-Day Workshop
                  with
     REIKI Master Rev. Ojela Frank, LMT
      36 years of Reiki Experience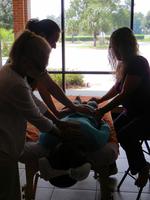 JOIN  US  FOR  A  TRANSFORMATIONAL  EXPERIENCE!
Usui Reiki 1 Certification: Learn techniques for doing full Reiki sessions and Self-care. Teaching includes the history of Reiki and hand placements for supine and prone client positions during Reiki sessions. Learn ways to use Reiki in your daily life and observe demonstrations and applications for clients with different physical ailments. Workshop includes plenty of "hands on" training so you can experience giving and receiving some Reiki sessions. This REIKI  Shoden 2-Day course includes four (4)  Reiki 1 attunements, a Reiki 1 certificate and a Reiki 1 book by author Ojela Frank. 
TO REGISTER ONLINE:  Payment by major credit cards is available at the top of this web page.
REIKI  LEVEL - I Class Fee:   $225 
$50 Deposit will save your spot. Class space is limited to only 5 students.
Class registration ends on 4/12/19 at 1 AM OR ,when class space is full. Class size is kept small since each student receives four Reiki 1 Attunements over the 2-day workshop from the Reiki Master. (Only a few spots are still available for this event.)
Class location is subject to change. Registrants will receive a confirmation email with more details about this class. 
Please see Ojela's Reiki web page (Classes, Reiki Healing) for more details:  Click HERE.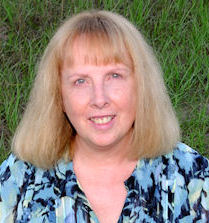 Rev. Ojela Frank, LMT, BCTMB, MSC, MSTh, certified Usui Reiki Master, has been involved in the healing arts for 49 years. She is an ordained Interfaith Minister and the founder of AumaKhua-Ki ® Energy Balancing & Meditation. As an author of numerous books on healing and personal growth, Rev. Frank's focus is energy balancing, spiritual counseling and facilitating her clients and students to relax and open up to their true expression. She began her Reiki practice in 1983, and conducts national seminars & webinars on Healing, Self-Empowerment and Energy Awareness. Ojela also wrote a book on Reiki in 1995, The Healing Path of Reiki. Rev. Frank became a certified Usui Reiki Master in 1989. She also received a Reiki Master Attunement in 1991 from Reiki Grand Master Phyllis Furumoto (Mrs. Takata's granddaughter). 
NOTE: Students from classes with other Reiki Masters are welcome to attend. Must have a copy of your Reiki 1 certificate.  Repeater/Auditor fee: $40. Class Auditors do not receive attunements, class book or certification. You will need to pre-register as an AUDITOR for the class.
 Reiki Practitioners Share about Ojela's Classes:  
"I would recommend this course to any practitioner interested in energy healing."
Liz S., LMT 
"Excellent class!! I can't wait to come back for the Reiki II. Thank you, Ojela!"
Elizabeth D., LMT
"Words cannot describe what I've experienced this weekend. It has been one of the most magical experiences I've ever had."
Jayalila
"I cannot tell you enough how much your class has inspired and helped me! Thank you so much."
Debbie, R.N.
"Thank you so much for sharing so much knowledge and blessings! "
Stephanie
"I feel confident with what I have learned to go out and share some of what you have carefully and masterfully gathered and cherished. Thank you! "   
Margaret-Ann, LMT  
* AUMAKHUA-KI  

®

  

International is a provider approved by the FL Board of Massage Therapy (# 50-14398) and it is also approved by the National Certification Board for Therapeutic Massage & Bodywork ( NCBTMB ) as a continuing education Approved Provider  (#657).
Visit our website for a list of AK Energy workshops & ONline classes:
Other Workshops & Webinars with Ojela are listed on her website, click HERE.
There will also be a Reiki 2 workshop with Ojela on May 19-20.
© 2013 by Ojela Frank   
When & Where

Hyde Away Salon

Ocala, FL 34470


Sunday, April 14, 2019 at 9:00 AM

-

Monday, April 15, 2019 at 2:00 PM (EDT)
Add to my calendar
Organizer
Ojela Frank is an Author, Speaker, Coach and founder of AumaKhua-Ki ® Energy Balancing & Meditation. She has been involved in the healing arts for 49 years. She became a Reiki practitioner in 1983. Ojela is an ordained minister, a certified Usui Reiki Master and a Qigong practitioner. She has helped thousands through her sessions, classes and books. Ojela teaches workshops in the Southeast and online webinars. Some of the topics Ojela teaches:
AumaKhua-Ki ® Energy Balancing & Meditation

 

(14 levels)

Meditation & Conscious Breathing

Intuition & Soul Consciousness
Ojela is available for workshops and webinars
For more details, visit Ojela's website and subscribe to her free eNews mailings. 
                    www.AumaKhua-Ki.org