Description
On The North Shore Rock Elm Shelter!
Devils Lake is a very beautiful and healing place for me. The Native Americans considered it to be sacred and called it Spirit Lake. There are even some Native American mounds there! Camping is included for Friday and Saturday night, but you can also choose to book a room at hotel in Baraboo, WI, which is only 10 minutes away. Come Friday night so you can enjoy the beauty of Devils Lake Saturday morning. Food is not included and there is no refrigerator. So I suggest bring a cooler and snacks. But there are also some good places to eat outside the park. This class will not give massage CEU hours at this time. This will be the class I am using to get approved. But next year I hopefully will be and you can retake the class for 50% off for CEU hours.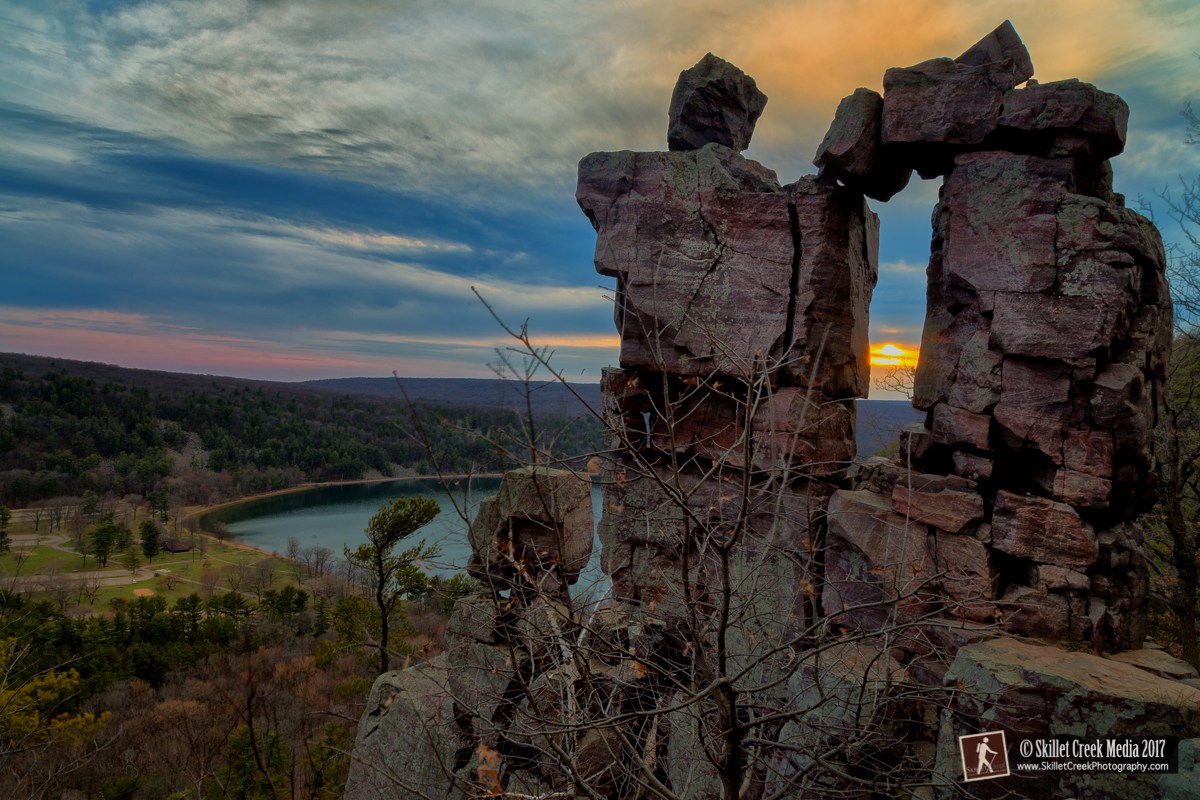 Saturday (Reiki 1)
Check In: 1:30pm- 2pm

Lecture: 2 to 5pm

Dinner: Break 5pm to 6pm

Reiki Attunement: 6pm to 7pm

Self Reiki Practice: 7pm to 8pm
Sunday (Reiki 2)
Lecture: 9 am to 11am

Lunch Break: 11am - Noon

Reiki attunement: Noon- 1pm

Practice on others: 1pm- 3pm

Closing/ Sharing/ Questions: 3pm- 3:30pm
---
For me Reiki was a catalyst that changed the course of my life. It's like I was walking thru life thinking I want to get over there on that path but I can't figure out how to do it! Reiki was that bridge to that path of peace and joy. It connected me to my intuition and a greater life's path. I give my pets and myself Reiki. I use Reiki in my massage practice. Not just on clients who want Reiki, but it always gets "turned on" in every session. Which I feel has made me more intuitive to what the client needs in their session.
During this Reiki Workshop you will get attuned to Reiki, which enables you to become a channel for this healing energy. Once attuned you will be able to give Reiki to yourself and anyone else for the rest of your life. You will also start a 21 day energetic cleanse that moves through your chakras clearing and releasing you from old stories, stuck emotions and ways of practicing yourself that are no longer serving you. During this workshop you will also learn the history of Reiki, the science behind it, and it's applications as well as practice on your classmates and yourself.On a scientific level studies have shown that Reiki increases the white blood cell count, giving a much needed boost to the immune system, and has also been shown to relieve pain, depression, anxiety, insomnia and more. When one gives or receives Reiki their brain moves into an alpha state causing a deep relaxation, a state that is often hard to find in our busy western world.
On Sunday Reiki 2 brings with it a new level of healing and transformation. The level 2 attunement greatly increases your ability to channel Reiki energy and also allows you to start to preform Distant or Absentee Reiki. This means that you are able to send Reiki to yourself and others through space and time. You are able to send Reiki back to those moments of trauma or fear, back to those spaces inside of you that need your healing. You are able to send Reiki forward to your creations and ideas. And you are able to send Reiki to anyone anywhere whenever you chose to. In order to help you do this you will learn 3 of the Reiki symbols: the power symbol, emotional symbol, and the long distance symbol and you will be shown different ways to use them to increase the effectiveness and scope of your Reiki. This level is also considered the practitioner level of Reiki meaning that you can start charging for your Reiki services. This level brings with it a powerful year of transformation and growth, opening you up to all the amazing possibilities that your life has to offer you.