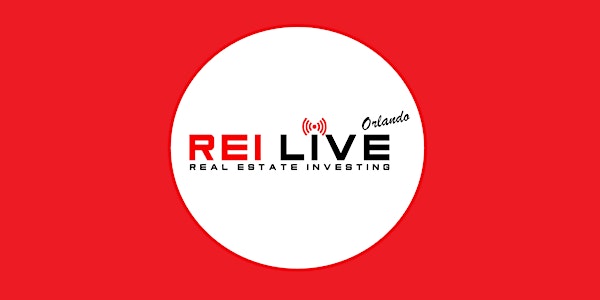 REI LIVE! Orlando Networking & Education Event
Join us monthly for networking and education with Central Florida's top real estate investment professionals.
About this event
Don't miss Central Florida's #1 Networking and Education monthly event for Investors and Real Estate Professionals!
Register for November's Meeting Here
Join our Email List or Follow Our Social Media for Updates Here
Trying to get started in Real Estate Investing and don't quite know how?
Looking to scale your business and close more deals?
Whether you are new or a seasoned investor, REI LIVE is here to help. We are local investors with hundreds of deals under our belt.
Leverage our network, experience, and the training we provide to jump start your business today!
Real Estate is LOCAL: There is real estate education and training everywhere, but there is very little out there that exists on the local level. That is why we gather together every month, to offer resources and guidance centered around Central Florida-Based real estate.
Real Estate is LIVE: If you want to go fast, go alone. If you want to go far, go with others. We put on LIVE events because engaging with like-minded entrepreneurs inspires us to take action. When we get together in a live setting, deals and friendships are made.
Your Next Steps:
Step 1: Become a Member. Stay connected with other like-minded people.
Step 2: Get Trained. We offer training specific to the Central Florida market.
Step 3: Take Action! All the training in the world doesn't matter if you are not doing deals. We exist to help you make money in real estate.
Step 4: Be Held Accountable. Join one of our Small Group Masterminds, led by the area's top real estate professionals.
Sponsors that help make these events happen:
If you're looking for a professional referral for anything related to real estate, reach out to us at info@reiliveorlando.com or join our Facebook Members Group and ask there. We'll be glad to point you in the right direction!
Want 15 Free DealCredits to Drive for Dollars with DealMachine?
Looking for Data, Skip Tracing, Mailing, and more, all in one platform? Get a free trial.