REI Co-Op: A discussion about their commitment to community investment
Event Information
Location
KCTS 9 Television Station
401 Mercer
Hive Media Lab
Seattle, Washington 98109
Description
You are invited to the Corporate Giving Network's Learning@Lunch session on Thursday November 14th, 2019 from noon until 1:30 pm at KCTS 9 Television Station to hear from Kristen Ragain, Philanthropy & Community Partnerships Manager at REI.
Topic: Participate in an open discussion with outdoor specialty retailer, REI Co-op, about their commitment to community investment and impact across the country.
The nation's largest consumer co-op, REI is a growing community of more than 18 million members. REI's HQ is based in Kent, WA (moving to Bellevue, WA 2020) and has 155 stores in 35 states and the District of Columbia. The co-op's annual revenue in 2018 was $2.78 billion with $8.4 million invested in 431 nonprofits.
REI's philanthropic investments support efforts to create access to transformational experiences in the outdoors, leading to healthier people, healthier communities and a healthier planet. REI's grants invest in rewilding cities and towns, stewarding wild places, connecting underrepresented groups to the outdoors, health and nature research, climate change, as well as state and federal policy supporting public lands and the outdoor recreation economy.
Kristen guides the majority of the co-op's community investment efforts primarily through oversight of REI's local grant program which spans over 65 U.S. regions. This program engages hundreds of REI employees across the country who help make locally relevant and impactful grantmaking decisions that fund over 350 nonprofits. We are very fortunate to have Kristen speak to us about the co-op's approach to partnering with nonprofits across the country and how we engage REI members and employees in our philanthropic efforts.
This will be an interactive discussion, so please feel free to come with questions.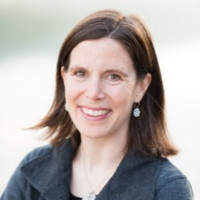 Location: KCTS 9 Television Station, 401 Mercer, Hive Media Lab, Seattle, WA 98109
Parking: Paid parking options include the Memorial Stadium parking lot and the Gates Discovery Center parking garage. Both are located at 5th and Republican. There is also free street parking north of the building but availability varies and can be several blocks away.
Alternative Transportation: We try for feet first, when that is not possible, public transit and carpooling is encouraged.
Lunch: Feel free to bring a brown bag lunch. 'Grab and Go' lunches can be found at the QFC on 5th and Mercer or Metropolitan Market at 1st and Mercer.

Register: $20 per person. Free for those who registered for the day-long option at the Corporate Giving Conference on March 14, 2019 at the Museum of Flight.
Sponsors: Thank you to Greater Giving for sponsoring this event.
Contact: Joy Stephens (425.653.1575 or joy@o2joyent.com) for more information or for sponsorship opportunities.
Date and Time
Location
KCTS 9 Television Station
401 Mercer
Hive Media Lab
Seattle, Washington 98109