Rehabilitation as the future of dementia care (2 concurrent sessions)

Tuesday, 20 November 2018 from 2:30 PM to 3:30 PM (EST)
Event Details
Note: This webinar takes place at 2:30 EST.  To check what time it takes place in your time zone, click here.
Presenters: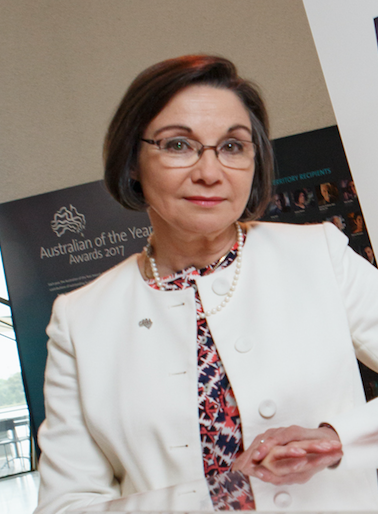 Kate Swaffer, Chair, CEO and Co-founder of Dementia Alliance International 
Kate Swaffer is a PhD Candidate at the University of South Australia, completed her Masters of Science in Dementia Care in 2014, has a Bachelor of Psychology, a BA, and is a retired nurse. She is also an Honorary Associate Fellow in the Faculty of Science, Medicine and Health at the University of Wollongong, where she is involved in a number of research projects on improving care pathways for people with dementia. Kate has been advocating actively for rehabilitation for people with dementia for almost 10 years. She recently won the Global Leader category of the AFR 100 Women Of Influence for 2018.
Kate is also the Chair, CEO and one of eight co-founders of Dementia Alliance International, a global advocacy and support group for people living with dementia. She is a full member of the World Dementia Council, and a Board member of Alzheimer's Disease International. As a part nurse and family care partner for three people who have died from dementia, and diagnosed herself with dementia at the age of 49, she understands well the impact of dementia. She is actively involved globally in human rights, activism, and empowering others with live positively with dementia, and to have a voice.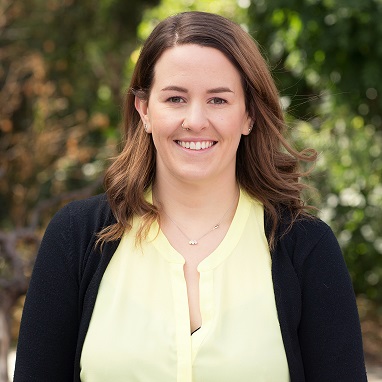 Monica Cations, Research Fellow from the Department of Rehabilitation at the College of Medicine & Public Health in Adelaide, South Australia
Monica Cations is a Research Fellow in the Department of Rehabilitation, Aged and Extended Care at Flinders University in Australia, where she coordinates an NHMRC-funded translational study aiming to improve dementia care. She completed her PhD in Public Health in 2016 with research interests including dementia epidemiology, young onset dementia, and the impact of psychological trauma in old age. Monica is also a registered provisional psychologist and holds a clinical role at the Royal Adelaide Hospital. Monica has worked with people with dementia and their carers for many years across clinical, community, and research settings.
Summary 
Session 1: Dementia as a Cognitive Disability (featuring Kate Swaffer)
There are currently an estimated 50 million people living with dementia and 10 million new diagnosis each year. The WHO state dementia is the leading cause of disability and dependence in older persons, however health systems and service providers do not yet support this in their approach to post diagnostic support for dementia. In this presentation, I will briefly outline my personal experience and global advocacy for human rights and access to the CRPD, an approach supported at the Rehabilitation 2030 WHO Forum in 2017. Finally, I will outline a pathway of support which includes rehabilitation and disability support for all people with dementia.
Session 2:  A Health professional perspectives on the delivery of multidisciplinary rehabilitation to people with dementia (featuring Monica Cations)
Multidisciplinary rehabilitation is not incorporated into the usual care pathway for dementia despite increasing demand from advocates. We explored the perspectives of health professionals to understand key barriers to delivery of rehabilitation to this group and identify strategies for change. In this presentation, I will discuss how we as health professionals can change our understanding of dementia care to embrace rehabilitation as a means to deliver a more proactive and continuous care pathway.
This integrated KTE webinar event is brought to you by brainXchange in partnership with the Alzheimer Society of Canada and the Canadian Consortium on Neurodegeneration in Aging (CCNA).

We ask that you only register for this event if you are certain you can attend, we also encourage participants joining from the same location or organization to share a computer, as we have limited space. Thank you. 
This event takes place at 2:30 EST.  To check your time zone, please click here.
Question? Email: Jillian McConnell jillian@brainxchange.ca
Have questions about Rehabilitation as the future of dementia care (2 concurrent sessions)?
Contact brainXchange