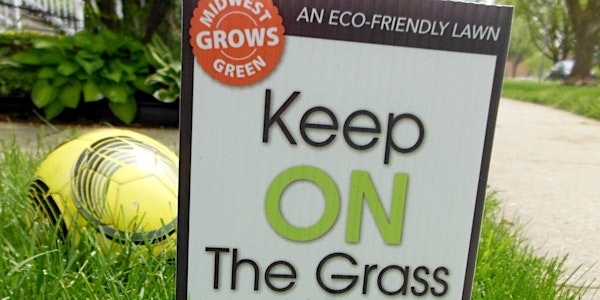 Rehabilitate (or Replace) Your Lawn the Natural Way
Rehabilitate your lawn from its addiction to synthetic chemicals & improve the condition of your soil & turf grass or replace it altogether.
By Elmhurst Cool Cities Coalition
Date and time
Tuesday, February 1, 2022 · 5 - 6:30pm PST
About this event
Elmhurst Cool Cities Coalition invites experts from Midwest Grows Green (MGG) and Greenwise Organic Lawn Care to share the harmful effects of lawn pesticides and herbicides, teach you how to rehabilitate your lawn off its addiction to synthetic chemicals, and educate you on how to improve the physical condition of your soil and turf grass … or replace it, altogether.
Register now, and you will be sent a Zoom link via email on Sun., Jan. 30, for this Tues., Feb. 1 event.
This program is part of Elmhurst Cool Cities Coalition's Start In Your Yard initiative. Our call-to-action is based on Doug Tallamy's book, Nature's Best Hope: A New Approach to Conservation That Starts In Your Yard, which urges homeowners to take environmental action into their own hands, one yard at a time, to restore biodiversity and critical ecosystems. To learn more, visit elmhurstcoolcities.org/start-in-your-yard.