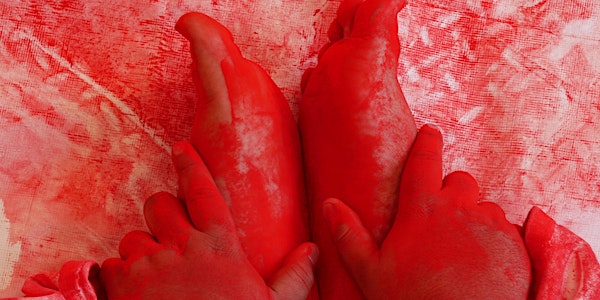 REHAB: The TAPA Senior Dance Company
When and where
Location
Everett: Company Stage & School 9 Duncan Avenue Providence, RI 02906
Description
The TAPA Senior Dance Compant presents "REHAB" (don't take it personal. it's personal.) - an original multidiscplinary dance concert imagined, experienced, choreographed, performed, & produced by the Class of 2019 Senior Dance Company. The story of 8 young queer and queer-allied, feminist, neurodiverse artists of color, their 6 years of healing together, and the legacy they have lived to share; to shout; to sing; to stomp; to whisper; to write; to question; to express; to love, REHAB is a ritual in which the audience is invited to witness their practice of moving forward, This is not a show to be missed.
$5 - $75 Sliding Scale Donations
(to benefit the TAPA Last Dollar Scholarship Fund)
In Collaboration With:
Matt Garza - Dance Artist in Residence, Creative Director, TAPA Dance Company
Assi Coulibaly - Choreographer in Residence, TAPA Dance Company
Anthony Andrade - Music Production & Digital Media, Guest Artist
Efrel Solares - Film & Digital Media, 11th Grade Dance & Film Double Major
Aya brisbee - Choreography & Performance, Guest Artist
Steven Choummalaithong - Choreography & Performance, Guest Artist
Trent Lee - Choreography & Performance, Guest Artist
Oliver "Sydeho" Arias - Choreography & Performance, Guest Artist
The TAPA Dance Company works to re-center Dance & Performance around Feminist Afro-Latin Traditions, with a vision "to create a world without sexism and misogyny, as well as other oppressions" (Sarah Doyle Women's Center) and we are grateful to practice this process of creation both in our creative process of being together as well as in our relationship with our audience. Our work as artists is always centered around the identity we bring to the table. In the TAPA Dance Company, our process of working together calls upon the embodied wisdom of our ancestors to heal, take care of one another, and share our strength. Thus, we actively work together to dismantle Racism, Sexism, and other forms of Oppression in our imaginations; in our collaborative process; and in the ways that teachers and students exist together in schools.

Our traditions exist. Our traditions belong. Our imaginations exist. Our imaginations belong.
https://www.tapaprovidence.org/dance.html
As the senior shows reflect the truth as seen by our graduating TAPA stars, these shows may contain mature content that may not be suitable for all ages. This includes: strong language and themes of sexuality, physical violence, drug/alcohol abuse, and/or mental health/suicide.