Description
Regus Peter House has invited one of its in-house client, Feet & Spine, to do a short presentation about running and how to avoid injuries. Mr Ampat, Consultant Orthopaedic Surgeon, will also offer a free foot scan to visitors.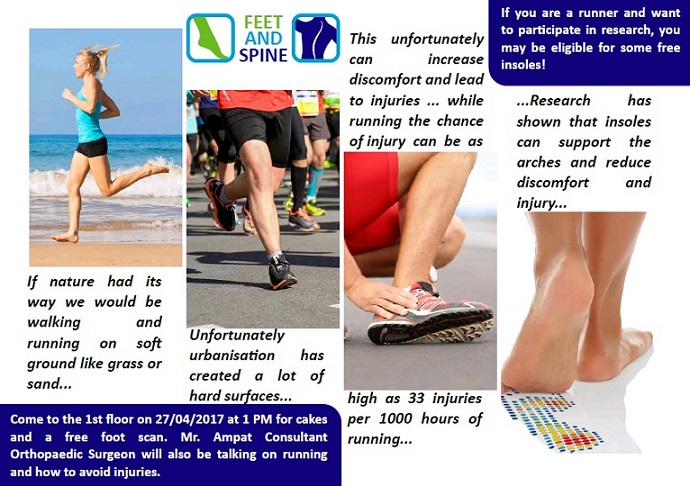 Coffee, Tea and Cakes will also be available for free from the Regus Team.
Meet with us at the Manchester suite on the 1st floor.
We hope to see you there!