Come learn about regulatory science at FDA from Annabelle Fowler, current FDA Public Health and Regulatory Research Fellow and Harvard alum!
About this event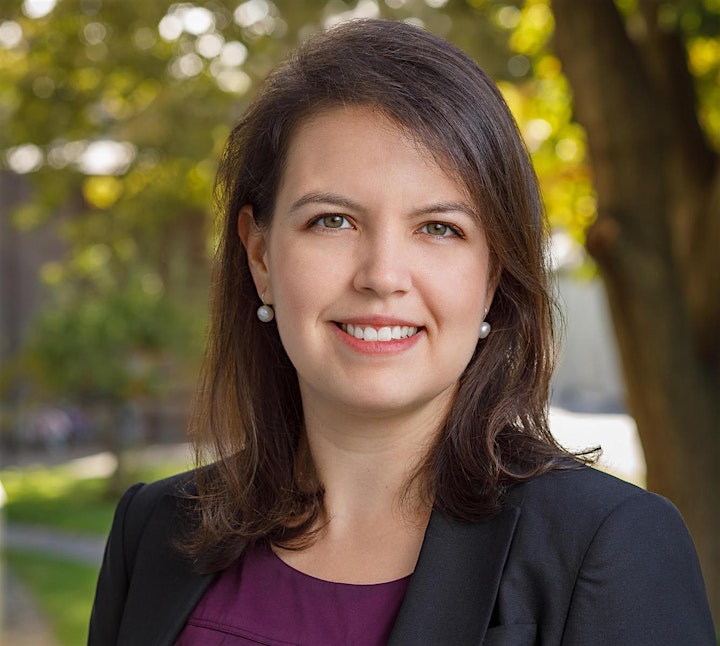 Please join us for our second RegSci Early Career Seminar co-hosted by the Harvard-MIT Center for Regulatory Science and the Therapeutics Graduate Program. At this event, Annabelle Fowler, FDA Public Health and Regulatory Research Fellow, will describe the role of regulatory science at FDA and discuss her current work and career path thus far. This event will be geared toward trainees (graduate and professional students), but all are welcome!
ABOUT ANNABELLE FOWLER
Annabelle Fowler is an economist and a Public Health Policy and Regulatory Research Fellow in the Office of the Commissioner at the U.S. Food and Drug Administration via the Oak Ridge Institute for Science and Education. Her interests lie at the intersection of innovation policy and health economics, with a focus on how regulation and the legal environment affect firm strategy in health care and pharmaceutical markets. Annabelle holds a PhD in Health Policy from Harvard University and a BA in Mathematics and Economics at Middlebury College. In the fall of 2021 she will start as a Senior Associate in the Life Sciences Practice at Charles River Associates.
WHAT IS REGULATORY SCIENCE?
Regulatory science comprises a range of scientific disciplines that are applied to the quality, safety and efficacy assessment of medicinal products and that inform regulatory decision-making throughout the lifecycle of a medicine.
ABOUT THE HARVARD-MIT CENTER FOR REGULATORY SCIENCE
The Harvard-MIT Center for Regulatory Science was formally launched in 2018 to advance research and education in regulatory science. The Center serves the broad community of biomedical research scientists and physicians in academia, industry, and regulatory agencies who seek to improve the development and evaluation of medical products. The Center is open to faculty and trainees from all institutions in the Boston area and aims to establish a three-way dialogue between academic medical research, drug development in biotechnology and pharmaceutical companies, and clinical care in the US and worldwide.
ABOUT THE HARVARD THERAPEUTICS GRADUATE PROGRAM
The Therapeutics Graduate Program focuses on pharmacology, toxicology and drug discovery, emphasizing research in both HMS labs and in real-world internships. Our goal is to provide students with the intellectual tool kit and practical skills necessary to be productive researchers in therapeutics discovery throughout the workforce. The certificate program offers rigorous, multidisciplinary training relevant to identifying and developing novel therapeutics, understanding and investigating mechanisms of drug action, analyzing the reasons for clinical failures, and developing new compounds and applying them in preclinical and clinical studies to improve the treatment of disease.