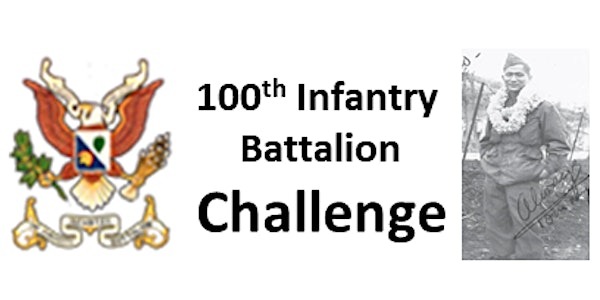 Registration-The 100th Infantry Battalion Challenge
Registration for the 100th Infantry Battalion Challenge
About this event
In this challenge, you will help to perpetuate the legacy, values, sacrifices, contributions, and accomplishments of the World War II 100th Infantry Battalion soldiers and veterans by...
Identifying an important issue or problem facing Hawai'i that concerns you.
Sharing how you would approach the problem by using what you've learned about the men (individually or collectively) of the 100th Infantry Battalion.
Creating an innovative solution that highlights your talents, passions, and skills in a way that perpetuates their legacy. For example, you can choose to create a business, video, website, art piece or write a poem, story, or play! The possibilities are limitless.
Learn from the fascinating stories and contributions of the soldiers and veterans during and after World War II and celebrate the 80th Anniversary of the men of the 100th Infantry Battalion who performed extraordinary feats fighting for their country.
Apply as an individual, team, class or organization
Open to ALL Hawaii Middle & High School Students
Challenge Signup Deadline has been extended: Tuesday, April 5, 2022 @ 11:59pm
Please register ASAP to ensure you receive all correspondence.
Important Dates and Information to Remember
Virtual Kick-off Meeting recording will be available in the next week.
Week of April 4 - Initial meeting with mentor
Week of May 9 - Final Presentations due
Week of May 16 - Presentations to organizers (via virtual appointment).
Be recognized on a variety of websites.
Prizes courtesy of the 100th Infantry Battalion 80th Anniversary Committee and the Nisei Veterans Legacy.
Check out intriguing historical information at