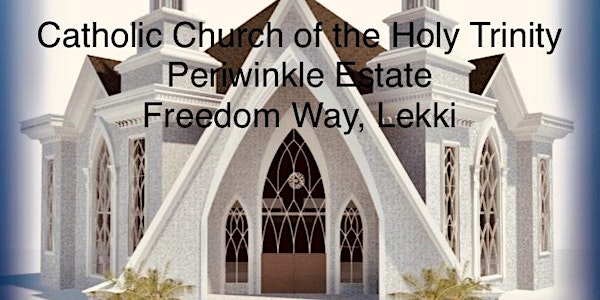 Multiple Dates
Registration for Sunday Mass at Holy Trinity CCHT
At 9:00am ▪️1 decade of the Rosary ▪️Praise and Worship ▪️Silent Prayers to invite the Holy Spirit At 9:30a.m Prompt ▪️Mass
About this event
POINTS TO NOTE
1. Mass preparatory activities start at 9:00a.m prompt with 1 decade of the Rosary, Praise and worship, silent prayers inviting the Holy Spirit preparatory to mass which starts promptly at 9:30am.
2. When registering, please use the attendee's names. Do not register a name more than once. Even if you receive a confirmation email, all multiple registrations will be automatically deleted upon collation.
3. Please observe all COVID protocols.
--Facemask must cover mouth and nose at ALL times
--Wash your hands at the taps/Use hand Sanitizer
--Maintain Social Distance at ALL times
Looking forward to worshipping with you.
Organizer of Registration for Sunday Mass at Holy Trinity CCHT