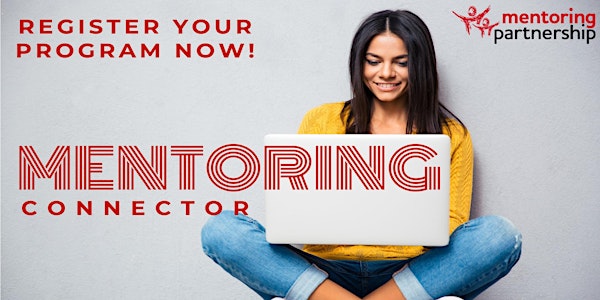 Register Your Program in the Mentoring Connector to Reach More Volunteers!
Kick start your volunteer recruitment by registering your mentoring program in the Mentoring Connector. It's easy and we'll show you how!
About this event
Calling all mentoring programs! Are you doing everything you can to make it easy for potential volunteers to find your program?  If you haven't registered in the Mentoring Connector, you're missing out on a valuable opportunity to gain national visibility for your work! Join The Mentoring Partnership for this virtual session and we'll show you exactly how to get your program listed. Spoiler alert: it's easy!
The Mentoring Connector is a database of mentoring programs across the country.  Accessible to anyone looking for mentoring opportunities, it is searchable by a variety of factors, including geographic area and scope of services.  By registering your program, you can:
Recruit more mentors and mentees
Increase visibility of your program's mentoring efforts to mentees and their families
Easily track and download recruitment data
Access mentoring and training resources right at your fingertips