Location
University of Missouri-St. Louis
Social Sciences Building
1 University Blvd
St. Louis, MO 63121
Description
This is a free event for anyone interested in a career in the STEM field. Register quickly as tickets are limited!
Program
10:00 - 10:30 Doors Open - Registration/Check-in
10:30 - 10:45 Welcome and Keynote Speaker Introduction
Auditorium SSB 126
10:45 - 11:15 Keynote Address
PMI/Project Management Overview
Presenter: Venus Patel, PMP, PMI-PBA, CBAP
Project Manager at Charter Communications
11:15 - 11:30 Introduction of Workshops and Speakers
11:45 - 1:15 Workshops (40 minutes each)
SSB 132
Maneuvering Your Career
Presenter: James K Lehman, CPA, SPHR, SHRM-SCP, CPC, ELI-MP
Certified Professional Coach, Maneuvering Life Coaching, LLC
SSB 133
Why Certify?
Presenter: Tonya S. McFadden, MBA, PMP, PMI-ACP, CSM, ITILv3F

Business & Technology Strategist, Professional Coach, & Teacher
SSB 132
STEM vs Business and PM Career Fields
Presenter: Robert Barclay, PMP
Program & Project Manager at The Boeing Company
SSB 133
Evolving Role of Cloud Computing on Enterprise Arcitecture
Presenter: Dhiraj Kumar, MBA, PMP, CSM, ITIL, TOGAF, SOA
Enterprise & Solutions Architect (Cloud, DevOps, Middleware, SDLC,
Infra,Security Evangalist)
SSB 134
Cybersecurity

Presenter: Robert (Bob) Case PMP
Senior IT Infrastructure Project Manager at Express Scripts
1:30 - 2:00 Closing Remarks and Door Prizes
Auditorium SSB 126
Lunch

Sodexo will be providing lunch for attendees. Lunch will be served in the lobby area just outside of the auditorium at 12:00 PM approximately. The food served at this event should accommodate all backgrounds and religions. If you have a food allergy, please contact us to let us know ahead of the event so we can place the order.
Networking/Recruiting
Throughout the duration of the conference there will be ample opportunity to network with professionals from several companies in the St. Louis area. Bradford and Galt will have several recruiters stationed in the lobby during the event if you are searching for a career in the STEM (Science Technology Engineering and Mathematics) field. Be sure to bring your most up to date resume/cv and business cards!
Workshops
Maneuvering Your Career
Presenter: James K Lehman, CPA, SPHR, SHRM-SCP, CPC, ELI-MP
Certified Professional Coach, Maneuvering Life Coaching, LLC
Congratulations! Graduation is in your sights. All that studying, and learning, and test taking will finally be over. Wrong! This is where it all just begins. You have now met the minimum requirements for your career. In today's world, you have to have a career plan; and nobody is going to do that for you. You need to keep up with what is hot. The best way to do that is to invent it yourself. But in the meantime, how do you do that? You need to build your credentials so you can compete for those opportunities. You will need to sell yourself every day. What sets you apart?
In his book, "Maneuvering Your Career – 20 Strategies to Prepare You for Voluntary (or Involuntary) Career Transition" – James details the steps you need to take to continuously build your career.
In this workshop, he will focus on two topics:
1) Knowing What's Hot
2) Learning for Life
Session attendees will learn:
Tips for staying in the conversation
Using social media in a professional way
Obtaining those important initials after your name
Getting your employer to pay for it!
School is NOT out. Every day is a school day!
Bios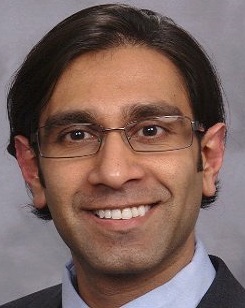 Venus Patel is a Senior Consultant at Daugherty Business Solutions, currently executing and managing a portfolio of projects at Charter. He has more than 12 years of experience working in Banking and Communications industry. He joined PMI in 2009 and obtained his PMP certification in 2010. He started volunteering for PMI Metro St. Louis chapter early on and has recruited multiple volunteers and developed many committees/teams in last 4 years. These teams range from marketing, communications to outreach, and now Venus is the President-elect of the chapter waiting to lead the board in 2017-18.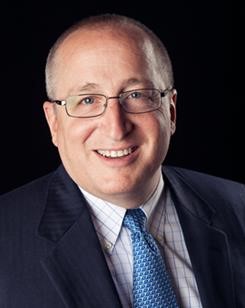 James K. Lehman is an Award Winning Author, Speaker, Workshop Leader, and a Life & Career Transition Coach. After starting his career as a CPA, he transitioned into consulting, and then HR focusing on HR Transformation.
James received his MBA from the University of Missouri – Kansas City, and his undergraduate degree in Accounting from Kansas State University. He once swore that if he could just pass the CPA exam, he would never take another test again the rest of his life. Then he went to graduate school. Twenty years later, he has not stopped taking tests…
Check out his award winning book at www.ManeuveringYourCareer.com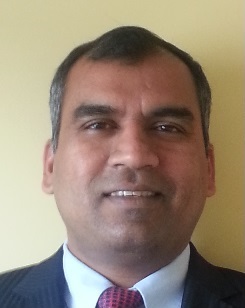 Dhiraj (Dave) Kumar, PMP is Solution Architect with EAIVision LLC; currently helping Federal Agencies transform their Enterprise & application Architecture using Cloud Computing. He has over 20 years of experience working for different industries including Finance, Pharmaceuticals, Transportation, IT and Government. He is passionate about Project Management & cutting edge technologies and focuses on Enterprise Architecture, Cloud, Middleware Technologies, Mobility, Social, IoT and Several others. He wears several hats including Enterprise Architect, PM, Agile coach, speaker and mentor.
An UMSL alumni & MIS club mentee Dave received his MBA and MIS degrees in 2008 & 2011 respectively. He got his BE from Indian and he has several certifications including PMP, Certified Scrum Master, ITIL, TOGAF and IBM SOA.
Marathoner himself he also coordinates marathon programs for new runners at a local non-profit organization.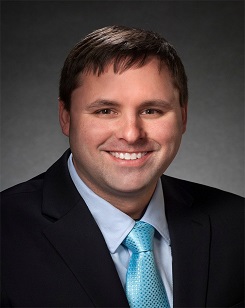 Robert Barclay is a Senior PM for the Boeing Company within Information Technology responsible for coaching, mentoring and developing project managers, assessing Programs and Projects, and implementing Best Practices. With over ten years of Program and Project Management experience, he has been in a variety of positions for large scale complex programs. Prior to working for Boeing, he was in the U.S. Army as an AH-64D Attack Helicopter Pilot for 10 years.
Rob is also an adjunct Professor for local Universities teaching classes in Project Management, Supply Chain Management and Operations Management. He has a Master of Science in Systems Engineering from Missouri University of Science & Technology, a Masters in Project Management from Washington University in St. Louis, and an Undergraduate in Business Administration. He also holds credentials from University of Notre Dame and Villanova University, and is a certified Project Management Professional (PMP).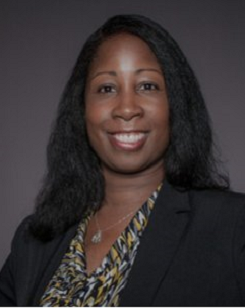 LaTonya (Tonya) McFadden has been a member of PMI since 2010 and earned the PMP in 2011 and the PMI-ACP in 2014. Other industry certifications include ITIL Foundation (ITILv3F) and Certified Scrum Master (CSM). She has been an active member of the PMI Metro St. Louis Chapter since 2014 volunteering with the Professional Development Team as a Facilitator for the PMP Exam Prep Class that progressed into teaching for the PMP and PMI-ACP Exam Prep Classes. In August 2014, Tonya began managing the PMP Exam Prep Classes which included coordination of volunteers, procuring course materials, and managing student expectations through frequent interaction during the class sessions and beyond.
Tonya is a native of Saint Louis, Missouri and graduate of Webster University. For over 10 years, she has worked across the metro area as an Information Technology Consultant in the roles of Program Manager, Project Manager, Business Analyst and Software Test Lead in engagements with companies that include Busch Entertainment, Monsanto, Anheuser-Busch, Dent Wizard International, and Charter Communications.
Tonya is dedicated to lifelong learning and is passionate in developing and encouraging others as a professional speaker, leadership coach, and corporate trainer.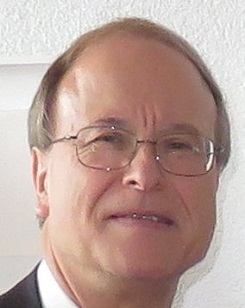 Robert "Bob" Case is a Certified Project Manager with a Master in Business Administration with over 22 years of experience managing IT infrastructure projects and programs and a total of 34 years in the computer industry. Bob specializes in thought leadership, inter-disciplinary collaborations, team building, business analysis. He has training in a variety of project management methodologies and analytical disciplines, including applying Agile and Lean Six Sigma Black Belt. He spent 17 years with IBM and currently has five years at Express Scripts as a senior project manager in operational excellence and metrics.
Sponsors