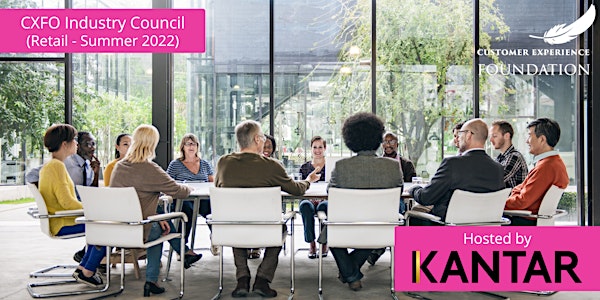 Register Interest - CXFO Industry Council (Retail)
Location
The Savoy Hotel
Strand
London
WC2R 0EZ
United Kingdom
Register Your Interest - CXFO Industry Council (Retail Sector, Summer 2022)
About this event
You are invited to Register Your Interest to attend the Customer Experience Foundation 'Summer' Industry Council event for the Retail Sector, hosted by Kantar.
This roundtable event will lead and contribute to the overall strategic direction of the Retail sector, with actionable insight to shape and influence future direction and industry decisions.
Spaces are limited, so we will be in touch with regards to your registration of interest shortly.
Topics to be discussed include:
"How can organisations best meet the demands and service challenges of the "Golden Quarter" what are the best examples the sector can and should learn from"
"What impact will the current high rate of inflation have on customers buying behaviour, costs, and staff"
"How does the sector best balance the competing pressures of lower cost delivery, improved technology and more complex customer demands and requirements"
Please note...registration of interest does not guarantee you a place, as places are limited. We shall be in touch with regards to whether you are successful with your registration
Please note, this event is not suitable for Consultancy organisations