Description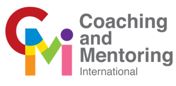 CMI Mentoring Excellence Global Webinar Series
This unique webinar series brings together Professor David Clutterbuck with some of the world's leading mentoring practitioners and researchers to share their mentoring knowledge and experience. In each webinar, David and his guest will explore an aspect of mentoring excellence, providing a global perspective on good practice in modern mentoring and mentoring programmes. The webinars will be 30-45 minutes in duration and in English.
If you are interested in leading-edge mentoring programmes that are effective and provide a real return-on-investment, then don't miss this opportunity to learn from international experts.
MENTORING EXECUTIVES
Please choose one of the 2 session times that best suits your location.
Dates and Times
16 January 2018, 7pm Australia AEDT (EQUIVALENT TO 16 January, 8am UK time)
17 January 2018, 5am Australia AEDT (EQUIVALENT TO 16 January, 7pm UK time)
Webinar Topic
Mentoring is a key element of leadership succession planning and becoming even more so as succession planning and talent management have to become more flexible. In smaller businesses, externally-resourced mentoring for leaders is one of the fastest growing applications of mentoring. In this webinar, we review previous and current good practice and research.
In particular, we will cover:
Key concepts and models

The special requirements of executive mentoring, compared with mentoring in general

Managing politics

Integration of mentoring with leadership talent management
Hosted by Professor David Clutterbuck and Kirsten M. Poulsen

David Clutterbuck is one of the early pioneers of developmental coaching and mentoring and co-founder of the European Mentoring & Coaching Council. Author of more than 65 books, including the first evidence based titles on coaching culture and team coaching, he is visiting professor at three business schools. He leads a global network of specialist mentoring and coaching consultants, Coaching and Mentoring International.

Kirsten M. Poulsen is Managing Director at KMP+ House of Mentoring, an external Professor at Copenhagen Business School and co-founder and former President of EMCC Denmark. Kirsten has developed the 'Mentor+ Approach' which offers tools and concepts for designing and evaluating mentoring programmes, and the 'Mentor+ Game' for training mentors and mentees (more than 7,000 delegates have been trained to date) and she is the author and co-author of several books on mentoring. Some of her clients include Novo Nordisk, Airbus, Hewlett Packard, University of Oslo and University of Brighton. Kirsten has more than 25 years of experience in consulting internationally and holds an MBA from IESE Business School, Spain.