Description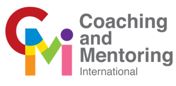 CMI Mentoring Excellence Global Webinar Series
This unique webinar series brings together Professor David Clutterbuck with some of the world's leading mentoring practitioners and researchers to share their mentoring knowledge and experience. In each webinar, David and his guest will explore an aspect of mentoring excellence, providing a global perspective on good practice in modern mentoring and mentoring programmes. The webinars will be 30-45 minutes in duration and in English.
If you are interested in leading-edge mentoring programmes that are effective and provide a real return-on-investment, then don't miss this opportunity to learn from international experts.


MAKING THE BUSINESS CASE FOR A MENTORING PROGRAMME

Please choose one of the 2 session times that best suits your location.
Dates and Times
5 July 2018 8am UK time (EQUIVALENT TO 5 July 2018, 5pm AEST Australia time)
5 July 2018 5pm UK time (EQUIVALENT TO 6 July 2018, 3am AEST Australia time)
Webinar Topic
How does mentoring deliver value for the mentee, the mentor, the organisation and for other key stakeholders? In this webinar, we review how to calculate the cost-benefit or return-on-investment from mentoring, and offer examples of how to make a convincing, evidence-based case to budget holders.
Hosted by Professor David Clutterbuck and Angelos Derpolas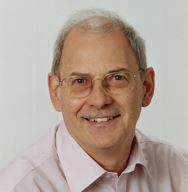 David Clutterbuck is one of the early pioneers of developmental coaching and mentoring and co-founder of the European Mentoring & Coaching Council. Author of more than 65 books, including the first evidence based titles on coaching culture and team coaching, he is visiting professor at three business schools. He leads a global network of specialist mentoring and coaching consultants, Coaching and Mentoring International.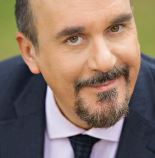 Angelos Derlopas is a Certified Mentor Coach (CMC), a trained Team Coach (TCI), a trained Team Coach Supervisor (AHA/CSA), a Licensed Mentor trainer (DCP/CMI) and a Professional Certified Coach (PCC) credentialed through the International Coach Federation (ICF). He is a founding member and President of the ICF Greece Chapter and is currently delivering coaching training at Positivity, at the National Centre for Public Administration of Greece and at the University of Piraeus. He has postgraduate studies in both Business Administration (MBA) and Psychology (MSc). He studied coaching in the UK and US, and Mindfulness Awareness Practices in UCLA. He has 1,500 hours experience in coaching and mentoring and 3,000 hours teaching experience in coaching at the private, the public and the third sector.