Description
FREE! You Must Register!
Ladies gather yourself, your son or daughter & join us on March 16, 2019, at 16633 Dallas Pkwy Addison TX 75001 - One Hanover Park on the 8th FL 10:00 am.
www.themonicajohnson.com or www.thatgirlissmart.org and you'll be able to have your time too.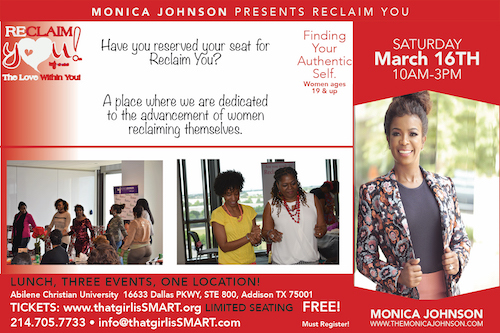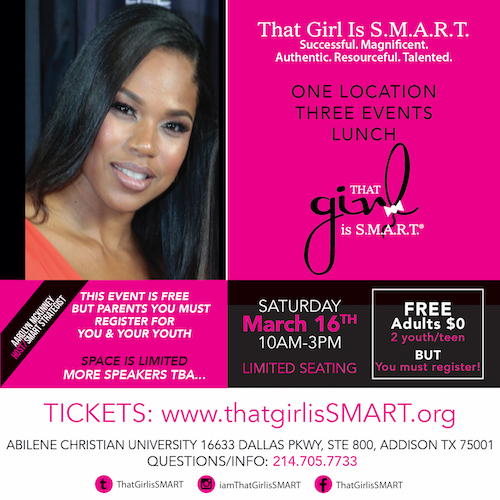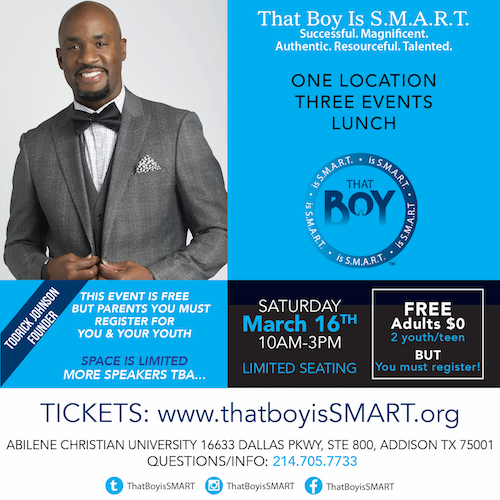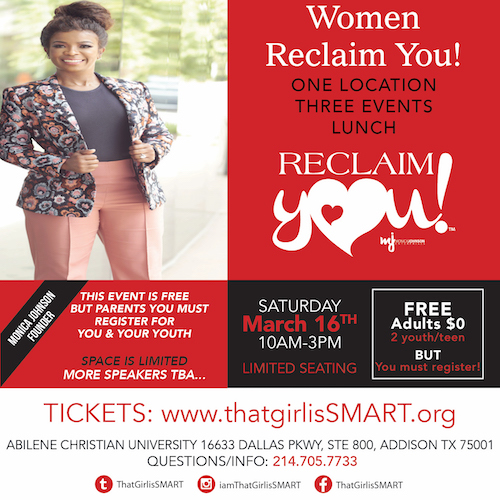 Contact: Monica Johnson 214-704-7733 or info@thatgirlissmart.com to donate.