Region's Capacity Builders Join Forces
About this event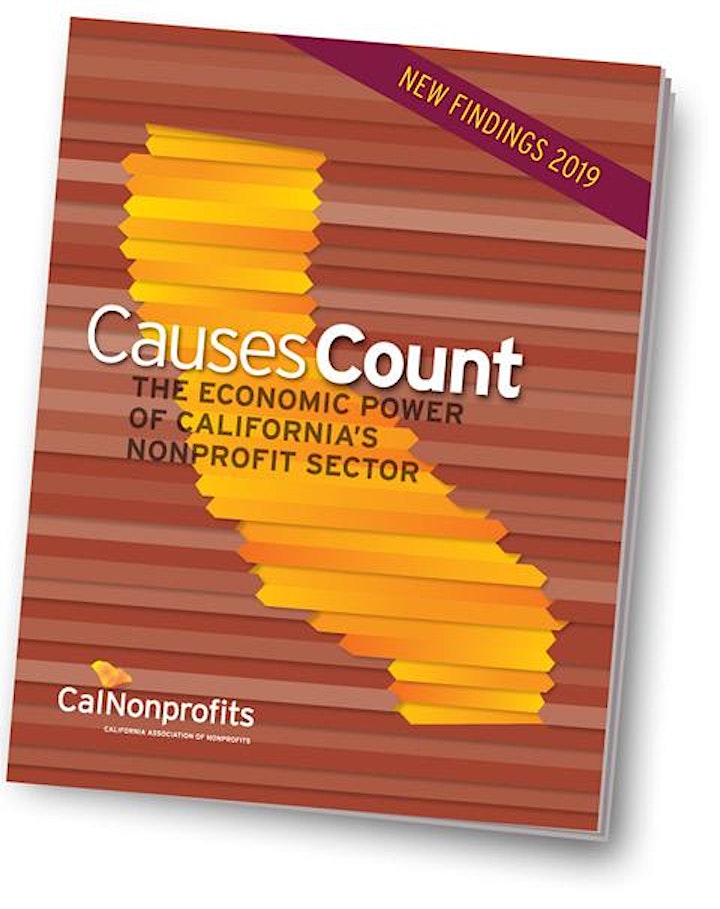 Presentation: What's Next for California Nonprofits
Presented by: Jan Masaoka, CEO of CalNonprofits
Description: During this time of uncertainty, where do we go from here?
New research from the CalNonprofits "Causes Count" report includes a deep-dive into the relationship between government and nonprofits; the first time an analysis like this has ever been done in California. Jan will share new insights into California's nonprofit sector, including:
Disparities within our sector are growing
California is now a net-exporter of foundation dollars
Nonprofit sector's annual revenue grew faster than did California's GDP as a whole
Information all nonprofits need to know about the current state of the sector.
Recommendations for what nonprofits should be doing going forward
To learn more we invite you to download the full report (here)

About Jan Masaoka
Jan Masaoka is CEO of the California Association of Nonprofits (CalNonprofits), a statewide policy alliance of more than 10,000 nonprofits speaking to government, philanthropy, and the public at large.
Along with active policy and research work, CalNonprofits' current initiatives include the Nonprofit Overhead Project and the Nonprofit Student Debt Project. With offices in San Francisco, Los Angeles and Sacramento, CalNonprofits works with legislators and regulators to strengthen the economic and regulatory climate for nonprofits. CalNonprofits also provides health insurance to more than 21,000 nonprofit staff.
Jan is a leading writer and thinker on nonprofit organizations with particular emphasis on boards of directors, business planning, and the role of nonprofits in society. Her books include Best of the Board Café (Fieldstone), Nonprofit Sustainability: Making Strategic Decisions for Financial Viability, co-author (Jossey Bass) and The Nonprofit's Guide to HR (Nolo Press). Jan founded and wrote Blue Avocado magazine, growing it to 64,000 subscribers, before leaving in late 2015.
Prior to CalNonprofits, she served 14 years as executive director of CompassPoint Nonprofit Services in which position she was named Nonprofit Executive of the Year by Nonprofit Times. She is an eight-time designee as one of the "Fifty Most Influential" people in the nonprofit sector nationwide and was named California Community Leader of the Year by Leadership California. Her volunteer work includes serving as chair of Asian Pacific Islander Wellness Center and founding chair of Community Initaitives; she currently serves on the National Public Policy Committee of Independent Sector.