Location
Arnot Event Center
3300 Chambers Road
Horseheads, NY 14845
Regional Workforce Summit featuring Labor Economist Ron Hetrick
About this event
Join us for an economists view of the current regional workforce challenges and learn what employers can expect moving forward.
Ron Hetrick will be discussing his recent report, The Demographic Drought, Bridging the Gap in our Labor Force.
The US is suffering the beginning stages of a sansdemic: a lack of people to do all the work that needs to be done. Between 2011 and 2021, nearly every county in the US saw declines in its working-age population. The 2020 census shows that 16 states saw net population decline over the past years—the worst numbers since the Great Depression.
Employers and higher ed are already feeling the pain but the people shortage is only projected to get worse. So how did we get here? What are the economic ramifications? And is there anything we can do about it?
As lead author of The Demographic Drought and its follow up report released in February of 2022, Hetrick answers these questions by analyzing past, present, and future workforces. From baby boomers to millennials to the 2020 Baby Bust, we track the rise and fall of America's population and labor force participation rate. We also outline how employers and higher ed institutions can survive the sansdemic when it hits in force.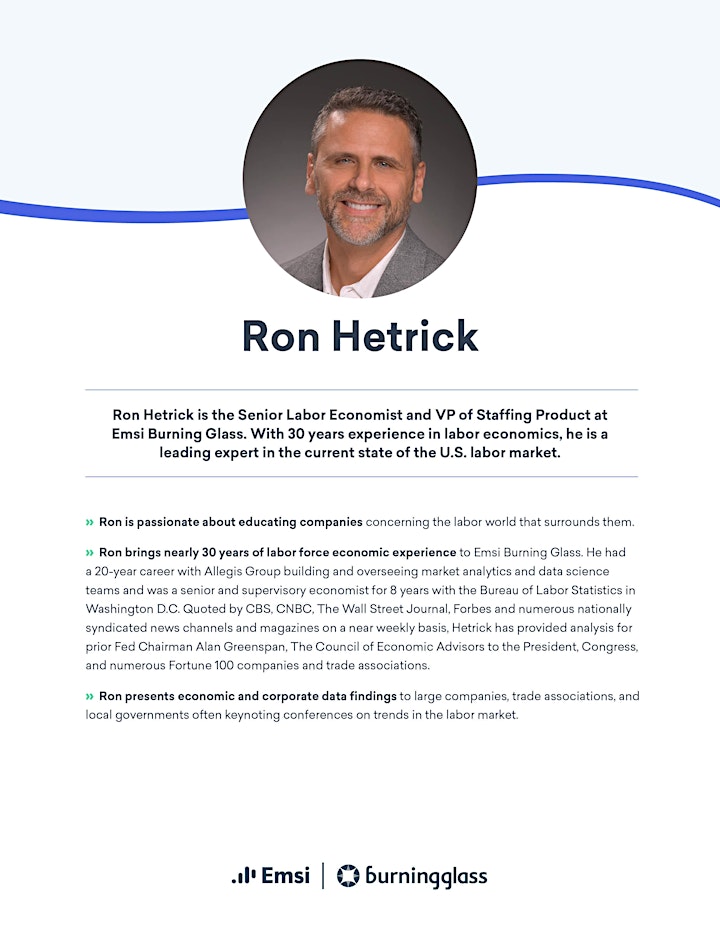 This event is sponsored by:
Steuben County Industrial Development Agency
LaBella Associates
Arnot Realty Corp.
Southern Tier Economic Growth
Admission is free to attend but registration is required.
Online registration closes at 5:00 p.m. Monday, June 27th. To register after that date, please call Three Rivers Development at (607)368-9732.