Event Information
Location
Bell Building 2nd floor
215 D Street
Lewiston, ID 83501
Description
IS YOUR COMMUNITY PREPARED?
Wildfire has no boundaries, the season is longer and fires are bigger. With these changes the importance of interdisciplinary planning for wildfire at the edges of development is growing. It will take all of us to make sure our communities are prepared to respond to a wildfire for best possible outcomes.
WHO should attend?
Whether you're a homeowner, city planner, business owner, rancher, county commissioner, public works engineer, city police or fire, this workshop is for you.
---


TIME: 10AM – 2PM
DATE: FRIDAY, MAR 15th
*LUNCH PROVIDED
RSVP by Wed, March 13th so we have enough lunch!

Location: Bell Building 2nd floor
215 D Street, Lewiston, Idaho 83501
---
Program:
You'll hear from experts in this field who will share their experience and talk about the various roles we each have to play to help you understand what YOU can do to make your community more resilient to wildfires. Meet and hear from the state's lead on community planning for wildfire; Tyre Holfeltz, Idaho Department of Lands and other experts. You will also receive some resources to take away.
SPEAKERS: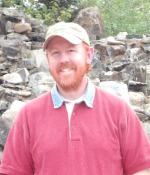 Tyre Holfeltz
ID Dept of Lands
Fire Prevention and Risk Mgmt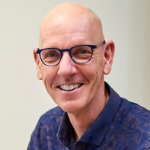 Jaap Vos
University of Idaho
Program Head Bioregional Planning and Community Design
PANELISTS:
Kip Kemak
Nez Perce Tribe Forestry & Fire Management Division
Fire Prevention and Mitigation Specialist

Ivy Dickinson
Idaho Firewise
Executive Director
---
Idaho Department of Lands, University of Idaho and Idaho Smart Growth have teamed up to conduct four regional workshops on this topic.
~PLEASE NOTE~
This is the third of four regional worshops. If you are unable to attend this session, click the register button to view additional dates and locations.
April - in Coeur d'Alene
---
If you would like more information, contact Idaho Smart Growth at 208.333.8066
Date and Time
Location
Bell Building 2nd floor
215 D Street
Lewiston, ID 83501