Regional Training: TLC Series - Mind Body Skills for Emotional Regulation
Description
Mind Body Skills for Emotional Regulation
Registration fee includes: light breakfast and light lunch (30 minutes); course materials and the TLC Starr Institute Mind Body Skills workbook ($50 value).
Please arrive at the training site at 9:00am; the training begins promptly at 9:30am.
The Trainer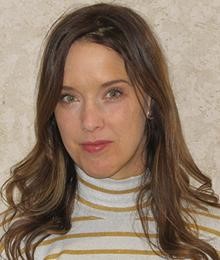 Erin Reed serves as a Resilience Coach and Trainer for Starr Global Learning Network. She began her career in the school setting working as an academic and behavioral interventionist in elementary and middle schools. She is passionate about creating environments, and nurturing practices that best serve children, families, and communities. Erin began her journey with mindfulness 22 years ago. She has trained in school based mindfulness practice, and has developed curriculum for mindfulness practices in the classroom and led workshops in mindfulness for adults and children. Erin is a yoga instructor and is currently working on a certification for Trauma Informed Yoga Therapy. She is a graduate of The Evergreen State College where she studied mind/body practices, and multi-cultural counseling. Most recently, Erin developed Finding Joy, a self-care training for professionals with compassion fatigue, vicarious trauma, and burn-out. Erin truly believes in the goodness of all people, and whole-heartedly loves working to support people in uncovering their strengths and living lives full of connection and awareness.
Overview
This course takes a deep dive into the psychophysiology of trauma. Experiential activities are practiced to help participants understand how mind body skills become a language for self-awareness, centering, expression and great insight into helping traumatized youth see themselves as survivors. Participants learn how to rate symptoms and reactions while teaching grounding skills. Mind-body skills highlighted in this training include: breath work, focused awareness, guided imagery and expressive arts.
CEUs: Six (6) CEUs will be available for Ohio social workers and counselors.
For more information contact Alicia Ajiboye at aajiboye@focusonyouth.com
Cancellations: Full refunds for cancellations are available until 7 days prior to the training.
Learn more about the Ohio Children's Alliance -TLC Training Series.