Regional Training: Supervision & Ethics with Jennifer Haywood, LISW-S, LICD...
Description
Please arrive at the training site at 9:00am for light breakfast and check-in.
The training begins promptly at 9:30am. Lunch will be served at 12pm and is included with registration.
CEUs: Six (6) CEUs will be available for Ohio social workers and counselors. This training meets the Board criteria for Supervision and Ethics.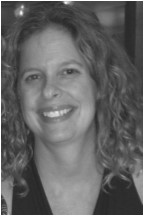 The Trainer
Jennifer Haywood has been a clinical social worker and addiction specialist since 1996. She received her Masters in Social Work (MSW) from The Ohio State University and her chemical dependency specialty through her internship at the Addiction Recovery Center at Harding Hospital in Worthington, Ohio. Jennifer has a BA in psychology from the University of Maryland.
Great feedback from Jennifer's Supervision training at OACCA's Spring Conference:
"Provided very helpful info for my role and will help me shape my style as a supervisor"
"Very engaging and knowledgeable."
"Excellent! Best Supervision Course I have ever taken"
"Great session and great content! Loved the format!"
Supervision Overview and Objectives: (3 hours)
Covers types of supervision, stages of supervision and some of the pitfalls that can occur when someone is becoming a supervisor; the transition from worker to supervisor and supervision theories; ways to improve the administrative, educative, and supportive roles; strengths that a social worker should possess if doing supervision.
Ethical implications with a Focus on Relationships Overview: (3 hours)
Focus on the relationship building component of the Ohio Counselor and Social Worker Boards Code of Ethics.
Integrated information from the Ohio Chemical Dependency Professionals Board; building the relationship ethically, understanding appropriate boundaries, realizing how to create appropriate forms and releases of information and how to navigate all the different "hats" a clinical worker has; the new challenge with electronic communication and appropriate boundaries through social media will also be reviewed.
Overview of the boundaries and dual relationships section of the code of ethics; case studies and real-life examples of how boundaries and relationships with clients can create "gray" areas that require processing due to the challenge of the situation; action plans if a participant feels as though there needs to be a change in the client relationship due to an ethical issue.

Questions? Please email Alison Savage at asavage@thechildrenshomecinti.org
Cancellations: Full refunds for cancellations are available until 7 days prior to the training.
Learn more about Ohio Children's Alliance Trainings.