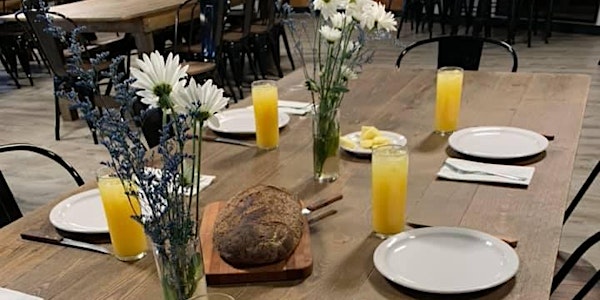 Regional Community Health Forum & Health for a Change Workshop June 6, 2019
Event Information
Location
CANE: Community Agricultural And Nutritional Enterprises, Inc.
38 College Drive
Whitesburg, KY 41858
Description
---

---
Join members of the Foundation for a Healthy Kentucky Community Advisory Council for a free, in-person forum on community health issues and a workshop on healthy communities in Whitesburg, Kentucky!
This day will be comprised of two sessions – a morning forum and an afternoon workshop. Seating is limited and registration is required to participate. Register for one or both sessions. Both sessions are free of charge. Lunch is included and provided by CANE, Inc.
An Open Invitation: We welcome representatives of local health organizations, health care providers, public health professionals, local elected officials, business and education leaders, local health coalitions and community members interested in improving the health of their community. The forum and workshop are also open to media.
Regional Community Health Forum - including the Kentucky HEALTH 1115 Medicaid Waiver
11:30 a.m. - Buffet Lunch 12:00 p.m.- 1:30 p.m. Program
Enjoy lunch and networking starting at 11:30 a.m. The program will begin promptly at 12:00 p.m. with a welcome and update on the focus areas and activities of the Foundation for a Healthy Kentucky by Ben Chandler, President/CEO. Veronica Judy Cecil, Vice President for Public Policy, will convey the latest developments regarding the Kentucky HEALTH Medicaid waiver program. The Forum will include an input session on Medicaid and other priority health issues of concern in Eastern Kentucky communities. L.M. (Mike) Caudill, CEO of Mountain Comprehensive Health Corporation, and Valerie Horn of CANE, Inc will also present.
This session is open to those interested in learning more about the Foundation for Healthy Kentucky and sharing ideas on reaching our highest level of health.
Workshop – Health for a Change – Building Healthier Communities
1:30 p.m. - 4:30 p.m. Workshop
Neighbors and community-led organizations are guiding the way to a healthier Kentucky. Hear from CANE, Inc., HEAL, Farmacy, and others on successes and challenges along the journey. This workshop is open to all those interested in learning about and sharing strategies for building healthier communities. Free.

MORE! Please stay for a free dinner at the CANE kitchen 5:00 p.m., the Letcher County Farmer's Market 4:00-7:00 p.m. and evening Levitt AMP Whitesburg Music Series.
---
Cancellation Policy Costs associated with the Regional Community Health Forum and Health for a Change Workshop are fully underwritten by the Foundation for a Healthy Kentucky. There is no charge to attend the Forum or the Workshop. Participants who register and do not attend will be charged a $75 cancellation fee. The fee is waived for participants who cancel their registration on or before 12 p.m. on June 3. To cancel a registration, please log in to your account or call toll-free 877-326-2583.

Consent to Use Photographic Images Registration and attendance at or participation in Foundation meetings and other activities constitutes an agreement by the registrant to the Foundation's use and distribution (both now and in the future) of the registrant or attendee's image or voice in photographs, video recordings, electronic reproductions and audio recordings of such events and activities.
Date and time
Location
CANE: Community Agricultural And Nutritional Enterprises, Inc.
38 College Drive
Whitesburg, KY 41858