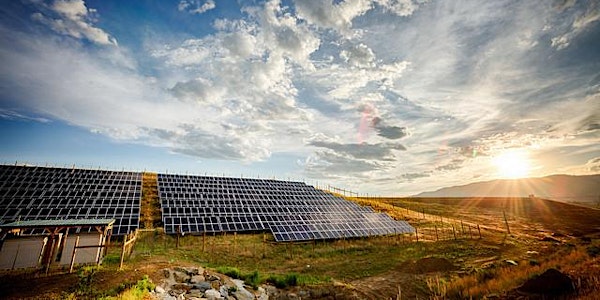 Regional Clean Energy Corridor Roundtable with Amory Lovins
When and where
Location
520 South Third Street Third Street Center - Calaway Room Carbondale, CO 81623
Description
Regional Clean Energy Corridor Roundtable:
Building Resilience, Economic Diversification and Innovation
The governments, utilities, and institutions in Garfield, Eagle and Pitkin counties have various clean energy and climate-related targets. Colorado's governor-elect, Jared Polis, has set the goal of transitioning Colorado to 100 percent renewable energy by 2040, the most ambitious renewable energy goal in the country.
Over the last two years representatives from governments, organizations and utilities in our region have convened to discuss how to collaborate in order to reach targets, and in ways that will maximize economic diversification benefits in our region and regional resilience. And earlier this year, the National Renewable Energy Laboratory (NREL) named our region to participate in its national Solar Energy Innovation Network.
The purpose of the Dec. 13 meeting is to build on success to date, create a framework for ongoing collaboration to accelerate clean energy progress in our interconnected region, and to identify key issues to address in 2019 to make progress toward our adopted clean energy targets. The meeting will identify ways that NREL's Solar Energy Innovation Network can assist in our efforts.
Presenters and participants include:
Amory Lovins, Chief Scientist, Rocky Mountain Institute
Bryan Hannegan, President and CEO, Holy Cross Energy
Dr. Carrie Hauser President, Colorado Mountain College
Kevin Brehm, Rocky Mountain Institute/consultant for NREL Solar Energy Innovation Network

Eric Van Orden, Strategic Leader in Energy Innovation, Xcel Energy
Kelly Flenniken, Western Slope Area Manager, Xcel Energy

Elected officials and staff from the 3-county region
Cosponsors to date: Garfield Clean Energy, CLEER, Town of Carbondale, City of Aspen, CORE, Colorado Mountain College, Eagle County, Holy Cross Energy and Xcel Energy.